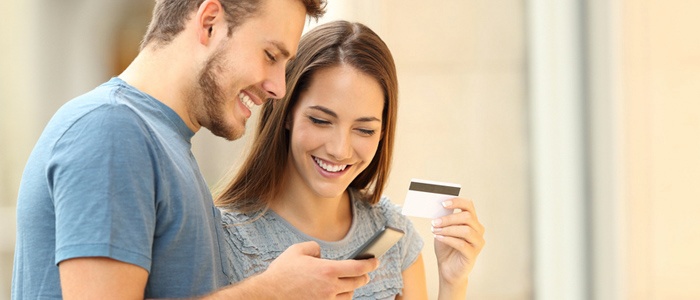 Millennial spending will grow to $1.4 trillion by 2020—and they continue to lead popular trends. Can retailers keep up?
---
Millennials latest influence on retail? Playing digital retail against brick and mortar. In a recent Accenture survey, 41 percent of respondents said they'll look for an item in store, but then try to find it for a cheaper price online. But despite being price conscious, Millennials welcome experiences and are always looking to set the next big trend. So, how can retailers offer a customized experience to take advantage of Millennial purchasing power?
Utilize Data
Employing behavioral data, retailers can follow the purchase path of a Millennial consumer. For example, retailers can observe past purchasing habits or browser history to target potential customers, allowing consumers to see only what they're interested in. In following the steps these consumers take to evaluate and make decisions, you're not only paying attention to the process, but also curating a buyer experience. Which brings us to our next point...
Make it Personal
As part of that experience, Millennials expect to have not just an informative, but also a friendly exchange with you and your team. Make sure your sales team is on their 'A' game, ready to provide answers in a clear, personable manner.
In doing so, you should make every attempt to meet Millennials where they often are: online. Take retail giant Target, for example. When they announced their new partnership with Harry's—a shaving company—they developed a Snapchat filter that gave users a clean shave with facial recognition. Even if someone wasn't initially planning to purchase Harry's, the next time they went to Target and saw the Harry's brand they might recall the Snapchat campaign, increasing awareness for both brands and improving the odds of a purchase. With methods like these, you're showing you're willing to take the extra step to engage Millennial consumers.
Offer Protection
Speaking of a little extra, if you're looking to provide a boost to consumer confidence at purchase, consider the value of service contract offerings. Whether it's protecting a piece of furniture from unwanted stains, or safeguarding a new phone from a cracked screen, they'll walk out the door with peace of mind knowing you've got them covered. And by partnering with the right third-party warranty provider, you can customize plans for your Millennial consumers, improving their experience even more.
Want to learn more on how to adjust your retail business to attract and retain Millennial shoppers? Check out our coverage here!