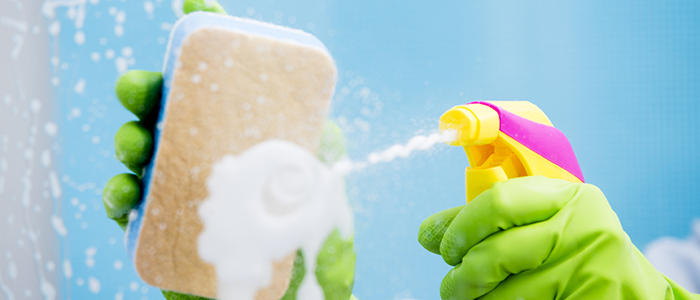 Grab the rubber gloves and scrub brush; it's time to make your products shine!
In Time's Ask the Expert column, a reader asked what specific home protection policies are beneficial and which should be skipped. Keep in mind: this is a question your customers are asking whenever they go to make a big purchase.
At Fortegra, we're in business to help customers bounce back from life's inevitable setbacks. We reduce risk and increase stability. Of course, part of that business model is finding out exactly what type of insurance and warranty products customers need.
As the seasons change, we encourage you to spring clean the products you're selling and provide customers the additional info they need for long-term success.
It may seem like a daunting task, but don't worry; we've got your back
Here are some timely tips to get you started:
Check Up On Coverage
Take inventory of your current product lineup and the cost benefit of supplying them. Does roadside assistance make sense for your customer base if they walk everywhere?
Provide Helpful Resources
Need help getting started? Use resources like U.S. News & World Report tips on cleaning up finances and creating a home inventory checklist. Your customers will love it!
Explore Deeper Partnerships
Who are you partnering with and why? If that partnership doesn't align with your values or business model, it's time to look elsewhere.

Grow Your Digital Connections
Connect with your customers online. Blogging, tweeting, whatever works best! Take your social presence to the next level by creating multimedia resources.
To get the creative juices flowing, check out this graphic Traveler's Insurance created to illustrate how to maintain your home during the spring.
Have other ways you might clean up your policies this spring? Tweet @Fortegra with your tips and tricks, and we'll retweet some of the best.
All other trademarks, servicemarks, registered trademarks, and registered servicemarks are the property of their respective owners.