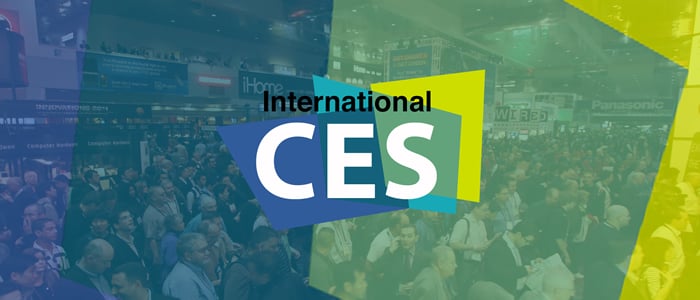 From widgets to doohickeys and all manner of clever contraptions, we pick the best (okay, well, our favorites) from CES.
What happens in Vegas stays in Vegas…unless it happens at the International Consumer Electronics Show, aka CES! Press and consumers alike kicked off the new year by getting their hands on the world's hottest new tech, and the Fortegra team was in the midst of it all.
At CES 2015, we announced the roll-up of several Fortegra underwriting divisions into one fully integrated organization and we stood apart as a leader among insurance and warranty companies
Because All of this Cool Stuff Can Break
Not to be a Debbie Downer, but it's a fact of life. As soon as you get the latest phone or [insert cool gadget here] something is bound to happen to it. Fortunately, Fortegra has the skills to make sure that when something does happen, it's no big deal. We can protect that new phone or any of the nifty, new tech we saw in Las Vegas:
LG wants to help when you're completely out of underwear! The TWIN Wash System is an add-on, pullout washer tucked neatly beneath your main front-loading machine. Perfect for washing your wardrobe's 'necessities'.
Intuitive vents? Yep. Thanks to Keen Home, you can now control room temp and airflow from your phone. The Smart Vent can even automate your system with temperature and pressure sensors that manage your home's climate based on set preferences.
The G Flex 2 is a second generation LG phone with a 23-degree arc for a immersive viewing experience. And with the ability to flex straight as well as 'self-heal from most scratches and dings, it's tougher than it looks.
Want to replace your laptop touchpad with a comfortable, easy-to-use mouse? This new entry from Swiftpoint can be placed anywhere for on the go use and can hold just a 30-second charge for over an hour.
This year's CES dedicated an entire area just for 3D printers. One company, 3D Systems, created an impressive exhibit called 'Home of the Now' to show how 3D printing is impacting fashion, furniture, décor, toys and gaming for the future.
Ready to upgrade your life with this fresh, advanced technology? Make sure you preserve these precious items with Fortegra's warranty solutions.