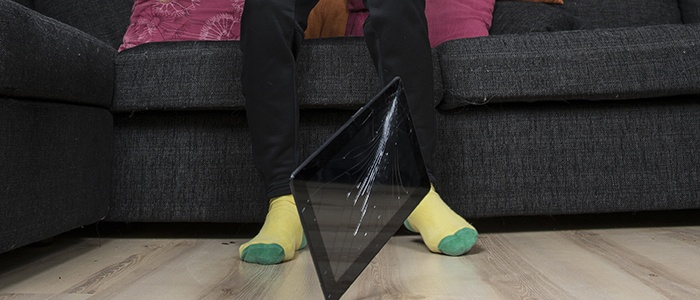 From furniture to tablets, you can protect nearly anything. Really.
When it comes to retail sales, protection plans can provide a number of benefits for businesses, including extending the final sale, incentivizing sales staff, and building customer loyalty. To reap any of these benefits, a protection plan needs to be purchased. But before that can happen, the customer needs to know that the item they're purchasing can, in fact, be protected.
Time to take a few notes, salespeople. Here are four products your customer likely never knew could be covered:
Tablets – They let users access the Internet, just like smartphones. They're mobile, like smartphones. And sometimes, tablets even look like the biggest smartphones. It only makes sense that customers can purchase the same kind of protection for their tablets that they purchase for their smartphones.
Refrigerators – Is your customer in the market for a new refrigerator? With prices ranging from $600 to almost three grand, they're going to need some cold, hard cash. Home appliances can be a big investment – and they can also break. Thankfully, there are plans available to protect these big-ticket items.
Recliners – Ah, the armchair warrior. (Your customer's kids might call him 'Dad'.) He comes armed with soda, orange-dusted snack food and, sometimes, even pizza. Not only are recliners susceptible to all sorts of snack food catastrophes at the hands of these armchair warriors, they also come with moving parts – which can take a beating. Imagine having to view the big game from floor seating. Furniture coverage can help keep fans in their favorite chairs.
Bedding – The perfect bedding can pull a whole room together. And one naughty puppy or wayward child can pull the whole thing apart (quite literally, in some cases). When a customer purchases a protection plan for their bedding, they can sleep easy knowing their purchase won't have to be repeated because something went awry in the bedroom.
Just because items can be protected, doesn't always mean they should be. However, in the case of gadgets, home appliances, and furniture, having a protection plan in place can provide peace of mind for your customers.
You're up, salespeople. Get your customers educated on the protection available for their valuable investments.
Interested in learning more about how you can provide customers with protection for these items and others? Check out Fortegra Warranty Solutions.