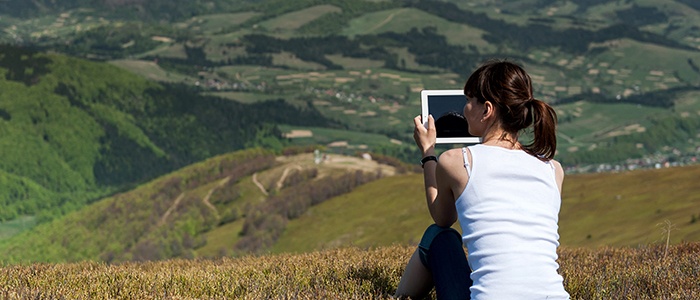 Tablet shipments have declined, but that doesn't mean you should ignore these five tablet trends.
Have you heard the news? According to a recent International Data Corporation (IDC) report about the worldwide tablet market, tablet shipments declined year over year for the second consecutive quarter. Does that mean the tablet is going the way of 8-tracks and audiocassettes? Don't kid yourself.
The tablet market is both new (the iPad, widely considered the first tablet, was only released five years ago) and continuously evolving. Whether you're a wireless dealer or just a technology fan, here are five tablet trends you should still keep your eye on:
1. Decreasing Apple Market Share
While Apple's iPad remains the leader in tablets with the company is still selling millions of units each and every quarter, the iPad has experienced five consecutive quarters of negative shipment growth. Clamoring for market share, Samsung, Lenovo, Asus, and LG round out the top five positions. But according to the team at IDC, LG might be the manufacturer to watch as their year-over-year growth 'continues to benefit from US carriers' strategy to bundle connected tablets with existing customers.'
2. Increasing Demand for Cellular-Enabled Tablets
Although market slowdown is impacting the tablet segment, 'cellular-enabled tablets are outgrowing the rest of the market,' according to Jean Philippe Bouchard, Research Director for IDC's Worldwide Tablet Tracker. This is good news for OEMs and wireless service providers as it has the potential to provide both parties with additional revenue streams.
3. Increasing Use of Tablets Outside the Home
Although iPads and other tablets have been portable since their inception, many users have been tethered to Wi-Fi connections. According to Jean, the demand for cellular-enabled tablets is likely to 'position the segment as true mobile solutions rather than stay-at-home devices.' With tablets, in many cases, already resembling large smartphones, this could further blur the line between the two devices.
4. Increasing Need for Tablet Protection
More mobile tablets means increased potential for mobile mishaps – like broken devices and stolen information. Look for more consumers to seek out solutions for protecting tablets, in the same way they currently protect smartphones. (Shameless plug in 3…2…1.)
To meet this growing need, Fortegra has a protection plan designed with tablets in mind. ProtectCELL COMPLETE safeguards tablets from device damage (think crash, smash, and splash), plus provides SafeStore™ mobile security and backup, and identity theft support powered by industry leader LifeLock®.
5. Increasing Impact of Tablets in the Classroom
Although consumer purchasing behaviors influence the tablet market, the use of tablets in education is generating buzz. From Google's Google Play for Education effort – now available in the US, UK and Canada – to Acer's new budget-friendly tablet targeting the education segment, tablet education is increasingly something.
What trends do you expect to influence the tablet market in Q2 and beyond? Tweet at @Fortegra and let us know!