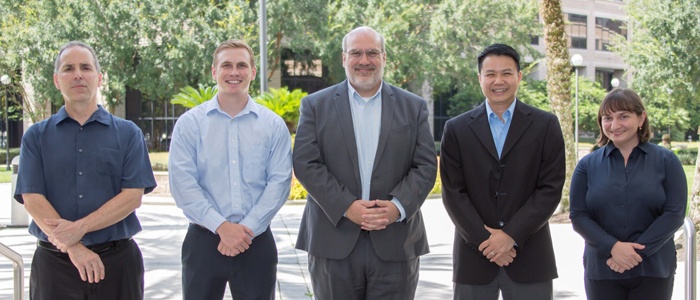 To better serve our clients, Fortegra has been expanding our underwriting team with talented and experienced professionals, improving our underwriting, actuarial, and product management capabilities.
---
In the September edition of the Fortegra Newsletter, we introduced a handful of new members recently added to the Fortegra Underwriting team. But to collaborate efficiently across the organization, and to truly help our clients and customers Experience More, well, that requires quite a bit of manpower.
Let's meet the rest of the team!
Jessica Archuleta

Vice President, Underwriting & Product Management
University of Colorado

The leader of the Fortegra Underwriting team, Jessica presides over all of Fortegra's U.S. Warranty & Consumer Products underwriting. Since joining the company in 2012 as Vice President, Chief Actuary, Jessica has worked diligently to shape our Underwriting team into a top-notch unit. An industry vet with over 15 years of actuarial, underwriting, and product management experience, Jessica is also an esteemed fellow of the Casualty Actuarial Society and a member of the American Academy of Actuaries.
Viktoriya Cully

Director, Warranty & Consumer Products Underwriting
Rutgers University

A numbers guru with a background in actuarial and product management, Viktoriya underwrites, prices, and oversees consumer and wireless product profitability for the Fortegra Underwriting team. Additionally, this skilled Scarlet Knight who joined the Fortegra team just this year also possesses a professional designation in the field of risk management.
Mario Arguello

Director, Warranty & Consumer Products Underwriting
Florida International University

Another homegrown product with Sunshine State connections, Mario also handles underwriting, pricing, and oversight of consumer and automotive product profitability for Fortegra. Coming to the organization in late 2017, Mario sports an impressive resume with past experience that includes stints with industry giants like AIG and Assurant.
––––––––––––––––
And that's a look at the Fortegra Underwriting lineup, a talented team top to bottom that makes up the backbone of our business!
Fortegra® is the marketing name for the extended warranty operations of Fortegra Financial Corporation and its subsidiaries.