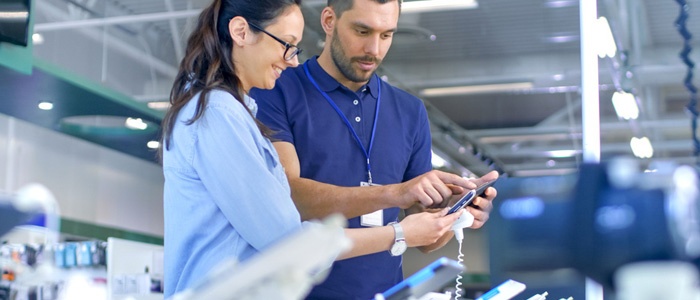 Selling protection plans can be a little different than device sales. Here are a few of our best tips to equip your sales team.
---
Device protection plans may not be the most appealing thing to sell to customers, and they can be difficult to position without the right information. But despite their challenges, they can provide additional benefits for both you and your customers. To get your sales team on board and sharpen their skills for a better overall experience, we've compiled a few of our best tips.
Internal Gamification
First, let's take a look at gamification—or the process of encouraging participation through reward. Gamification can spark engagement within your sales team and get everyone on board to sell more. Gallup research points to the importance of engagement, stating that organizations with high levels of employee engagement show 27 percent higher profits and 50 percent higher sales. To apply this to your sales team, try rewarding employees who generate the most monthly sales, or create a fun award for them to display. By maintaining internal engagement, you're sure to sell even more device protection plans and, in turn, generate a healthy bottom line.
The Perfect Script
Successful device protection plan sales start with clear communication. While you should encourage individual team members to make messaging their own so the pitch doesn't sound canned, you should ensure the whole team is working within the same messaging framework so customers understand the benefits of protection. If you notice language in the sales process that consistently isn't resonating with customers or is confusing, take a step back, reevaluate your script, and give it another try. Trial and error will be key to perfecting your device protection plan sales script.
What's even better than perfecting your sales script on your own? Someone who will help you get there! By working with a partner like Fortegra, you're able to get custom sales training to provide the ultimate customer experience.
Stay tuned for part two of our device protection plan sales tips. In the meantime, check out our Fortegra blog for 15 sales tips to optimize your selling!