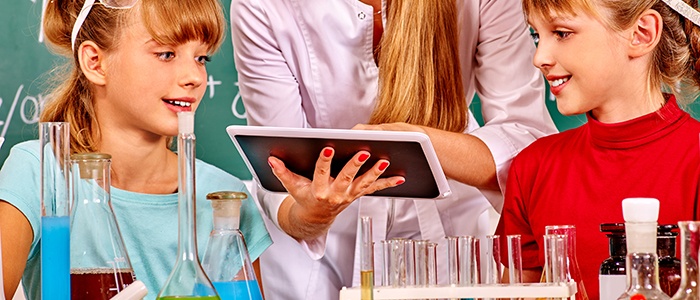 Does your school know how to handle an edtech disaster?
Floods. Earthquakes. Broken iPads.
Edtech disasters might not result in widespread panic or loss of life, but these accidents can certainly cause a more than a little localized damage and their own kind of anxiety. With more and more schools implementing one-to-one classrooms and other types of m-learning initiatives, the potential for edtech disasters has also gone up.
In the hands of a child, there's a whole string of mishaps that can occur to technology – but with the right protection plan, they too can avert outright disasters. Just consider these scenarios:
Scenario #1: A Hurricane of After-school Activities
Timmy's after-school schedule is packed. Between his brother's soccer game and his sister's swim meet, Timmy and his mom travel all around town, with plenty of stops in between. And because the school allows Timmy to take home the Chromebook he uses in class – like many one-to-one programs – it comes to the soccer field and pool, too. Only, unlike Timmy, his Chromebook might not always make it home in time for homework.
Scenario #2: The iPad Landslide
Mrs. Feeny (no relation to Mr. Feeny of 'Boy Meets World') is right in the middle of her lecture when she hears a terrible, clattering crash. Suzie has opened her desk to retrieve a new pencil, only to trigger a landslide of school supplies that includes – you guessed it – her school-issued iPad. 'Boy Meets World' was awesome. iPad meets floor? Not so much.
Scenario #3: A Flood of Milk
Some things mix well: peanut butter and jelly, milk and cookies, technology and education. Some things don't. Case in point: Johnny's carton of chocolate milk and his school-issued Chromebook.
Clumsiness isn't reserved for kids, but when technology is reserved for education, a mixture of kids and distraction can spell disaster.
When implementing one-to-one classrooms or an m-learning program, schools should consider tools like protective cases, Find My iPad, and asset tracking software—any of which can help prevent an 'oops' from turning into an edtech disaster. However, some disasters can't be avoided (even with hurricane shutters or high elevation), and that's why we have insurance. Schools utilizing edtech can avoid the fallout that comes with these mishaps by incorporating measures like tablet insurance and other types of protection as part of a fully-prepared technology blueprint.
Want to prepare your school in case of an edtech disaster? Learn more about Fortegra's tablet protection for schools.