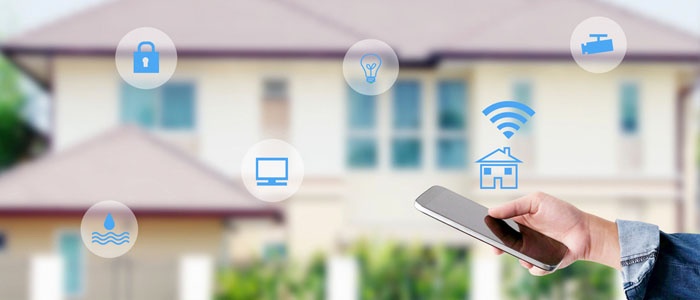 Managed Wi-Fi has numerous benefits, but do your customers fully understand what those are—or that it's even an option?
---
Remember when we all had to wait for family members to log off the internet to be able to call someone from the landline? Thankfully, though it seems like just yesterday, that's long been a thing of the past. The miracle of Wi-Fi has been around for nearly two decades now and continues to get better as technology moves forward.
However, with more connected devices than ever, coupled with the rise of IoT (the Internet of Things), it's becoming more difficult for a single access point to power an entire household. And who do most consumers blame if the Wi-Fi doesn't work? The internet or cable provider, of course.
So, how can broadband operators get ahead of consumer Wi-Fi concerns? Instead of reactively responding to complaints, how can they proactively educate consumers on managed Wi-Fi and its benefits?
Understanding managed Wi-Fi
If, say, 15 devices attempt to connect to an access point designed to handle only five, the access point will pick and choose which devices it supports. Not ideal, but an easy fix. To mitigate this issue, operators can offer guidance to homeowners on things like hardware type, the number of access points needed, and where to place those access points based on the size and construction of the home.
Why is the location important? If there are more connected devices upstairs than downstairs, for example, techs should recommend router locations that ensure Wi-Fi service is strongest where the action is. By simply using a Wi-Fi surveying tool—think of it as a heat map for a home's Wi-Fi—you can reduce family squabbles over who is hogging the Wi-Fi and help eliminate 'blame the provider' syndrome.
A little education goes a long way
Currently, not all cable or broadband operators are offering managed Wi-Fi as a solution, so many customers may not even know it's an option. That's a miss. Given Wi-Fi's current and growing importance to connectivity, it's critical that operators consider what offering a premium service like managed Wi-Fi could mean for customer satisfaction and the bottom line.
But before you can educate your customers, you have to educate your team. Remember: if a customer has a Wi-Fi issue, you're probably the first to catch the blame. Train your team to talk to customers about how they use their Wi-Fi in order to determine if managed Wi-Fi could be right for them. Start with these simple questions:
On average, how many users are connected to your Wi-Fi at once?

Where do you use Wi-Fi the most in your home? Where do you use it least?
When is the last time you changed your modem or router? Have you changed them within the last two years?
Once you have these answers and have examined the size and construction of the customer's home, you can offer a personalized solution that best suits their individual needs.
In addition to helping customers enjoy their connected lifestyle at a high level, this kind of expertise and ongoing service can spell new revenue for your business. By understanding the different struggles that consumers face and guiding them to solutions, you become the partner they want and need.
How else is technology impacting today's business landscape? Check out our blog on three ways to alter your business for the digital age.
Fortegra® is the brand name for the insurance, specialty underwriting and warranty solution operations of Fortegra Financial Corporation and its subsidiaries.