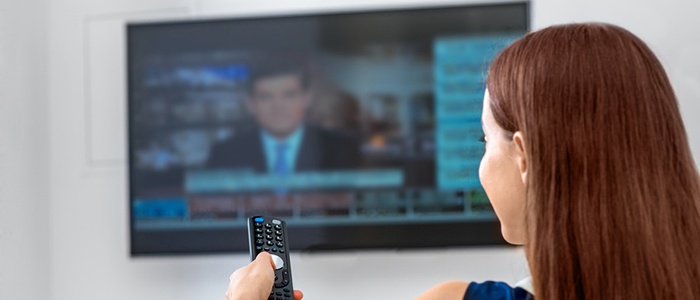 In a streaming-dominant world, cable providers are finding themselves up against serious subscriber losses year over year. But all is not lost. Here are three ways cable companies can adapt to this industry change.
Over the years, cable companies have seen customers opt out of traditional service options in favor of streaming and more selective viewing choices. This shift has led cable providers scrambling for strategies to keep their subscribers from leaving.
So, what can be done to curtail these losses and continue courting new cable customers? Our top tips for cable providers looking to win back subscribers' hearts are below.
Cut down on ads
When it comes to commercials in today's streaming-heavy world, less is more. Customers have gotten used to little-to-no advertising while enjoying their favorite shows via a streaming service. Because of this, more and more cable companies are considering a reduction in ad time in an attempt to retain more anti-ad subscribers.
Find new ways to earn
One way to adjust to the downturn in traditional service subscriptions is for cable companies to offer alternative, customer-focused value-adds. For example, by partnering with warranty providers that offer plans which cover consumer electronics like TVs, DVD players, and laptops, cable providers can offer customers protection while creating an additional revenue stream for themselves. Why would customers go elsewhere if they can find everything they need in one place?
Offer more personalized packages
Answering consumer preferences to pay less for more selective options, many cable providers are offering service packages that contain fewer channels at a cheaper price. These so-called 'skinny bundles' are already being offered by the likes of Comcast and Dish Network in an effort to stay on trend.
Interested in learning more on how to attract and retain more cable subscribers? Check out our latest blog on the cable cash crunch.