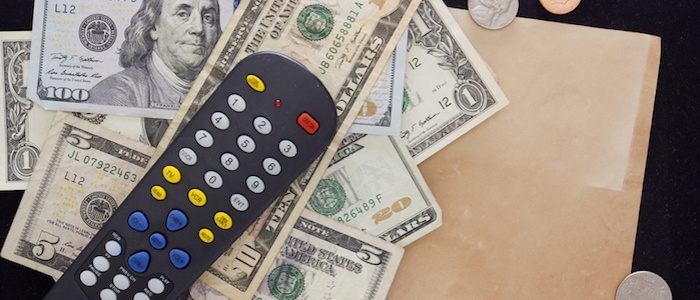 In a market that's shifted from a cable monopoly to consumer choice, cable providers must find ways to reconnect with consumers.
Cable companies are feeling the squeeze. With the rise of streaming services such as Netflix, Amazon, and Hulu Plus, the industry has transformed, giving more power to the consumer. The cable monopoly is quickly disappearing, and many are choosing to cut the cord altogether in favor of other options.
Netflix, in particular, has proven such a threat that many major TV networks have cut advertising volume in half in order to retain younger viewers. And while taking their share of the market, streaming services are also delivering on customer satisfaction—currently at an all-time low for cable companies.
The Solution
Fewer subscribers, decreasing revenue, and a growing belief that cable TV may become obsolete. How do cable companies stop the bleeding? In certain respects, they can modernize by employing a tried and true tactic: 'If you can't beat 'em, join 'em.'
How so? Well, an increasing number of household electronics creates an increasing number of items that need to be repaired over time. By offering consumer electronics protection programs, cable companies can not only remain relevant and increase customer satisfaction, they can create an additional, non-traditional revenue stream as well.
And it's easy to get started. Here's how:
Give Fortegra a shout! We'll work with you to create an electronics protection bundle that fits the needs of your customers.
Enjoy pricing designed to a) provide real value for your customers, and b) serve as an additional revenue stream for you.
Let Fortegra assist you via your established marketing channels to reach your existing customer base.
Train your team to sign up customers, and add protection to their monthly bill.
Watch Fortegra handle the entire claims process, keeping your customers connected to the services you provide!
From screens to machines and more, Fortegra has a turnkey solution ready for cable companies to increase their revenue streams and provide more value to their subscribers. Contact us today to learn how Fortegra can help you and your customers Experience More!
Fortegra is the marketing name for the extended warranty operations of Fortegra Financial Corporation and its subsidiaries.""