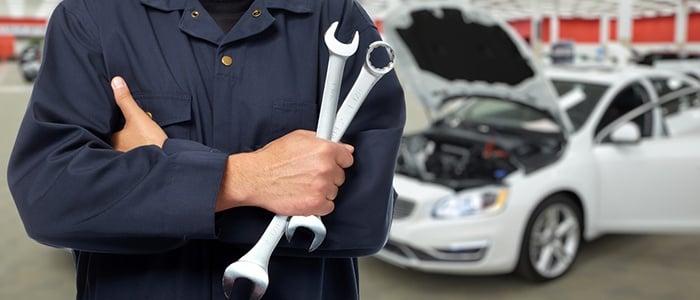 Make sure your customers are getting the right auto protection with this handy coverage cheat sheet.
The average driver spends 55 minutes a day behind the wheel. That adds up to almost 335 hours a year spent in the car—a lot of time for things to go wrong.
Help your customers avoid costly repairs by serving up the perfect protection plan for their specific needs. How? Here are a few suggestions you can use to craft a Vehicle Service Contract (VSC) that'll keep your customers' wallets safe.
For those on a tight budget
If your customers are particularly price-conscious, buying an auto protection plan might seem like a big commitment. Fortunately, typical VSCs provide protection at an affordable rate.
For those who don't like dealing with mechanics
Searching for and negotiating with mechanics can be stressful. VSCs make repairs easy by setting up drivers with a mechanic and pricing that are a good fit for them.
For those buying luxury foreign cars with high repair costs
Luxury foreign cars are awesome…except when it's time to fix or replace a part. VSCs keep repair costs down—even on foreign cars—while still allowing for the adjustments needed to keep the vehicle at its best.
For those who travel long distances
Big road trippers know how scary it is to experience a breakdown in an unfamiliar, remote area. Fortunately, most VSCs come with roadside assistance coverage that can rescue a driver no matter when and where it's needed.
For those who want used-car pricing with new-car reliability
Everyone wants to make sure their previously owned car remains reliable, and the maintenance affordable. VSCs can help by making common upkeep and repairs cheap and easy.
If you enjoyed our VSC insights, check out more of our auto coverage—including this blog on the influence of self-driving cars: www.blog.fortegra.com/self-driving-cars-what-autonomous-vehicles-could-mean-for-the-insurance-industry