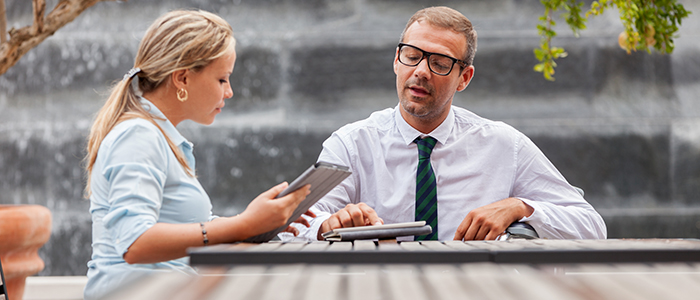 Fortegra may not tell customers how to spend their money, but when things go sideways, we're there to help.

When it comes to your customer's personal finances, there are many things pulling them in different directions – needs, wants, and monthly bills. And for those customers who need to take out a loan to make ends meet, things can get really tight.
We're not in the business of telling customers how to spend their money, but when things get difficult, we'd like to make sure they're ready. With Fortegra Credit Protection we can help customers prepare for just such an occasion, providing a valuable safety net, safeguarding investments, and equipping them for whatever life might throw their way.
So, What's The Plan?
Fortegra Credit Protection can prep your customers for a variety of circumstances. Here are just a few of Fortegra services that deliver financial help to customers when they need it most:


Credit Life – Loan balance protection in the event of an unexpected death
Credit Disability – Loan payment protection providing financial support during an illness or injury-related work stoppage
Involuntary Unemployment (IUI) – Debt stability in case of job loss (except termination)*
Credit Property & Auto Physical Damage – Protection for property used as collateral
Accidental Death & Dismemberment – Financial relief against an unfortunate life event
Motor Club – Roadside assistance including nationwide dispatch for emergency lockout, fuel, battery, tire, and towing services

From Conversation To Conversion
Despite the obvious advantages of Fortegra Credit Protection, it can be difficult to discuss the possibility of unfortunate life events with customers. But you owe it to your customers to approach topics that are generally ignored.
Of course, we certainly suggest approaching the conversation with delicacy and care. A great way to do that is to tie in current events.
For example, in President Obama's recent State of the Union address he discussed our country's current economic upswing. In support of that, Reuters shared that third-quarter U.S. economic growth was the strongest it's been in 11 years. This upswing has made your customers more confident in their purchasing habits and, as a result, more receptive to addressing the challenges of financial security.
Serve And Protect
Tell your customers about the peace of mind and security that comes with Fortegra Credit Protection options today. Prepare them (and their wallets) for the inevitable so they too can enjoy the financial freedom to Experience More.
*Other terms and limitations may apply