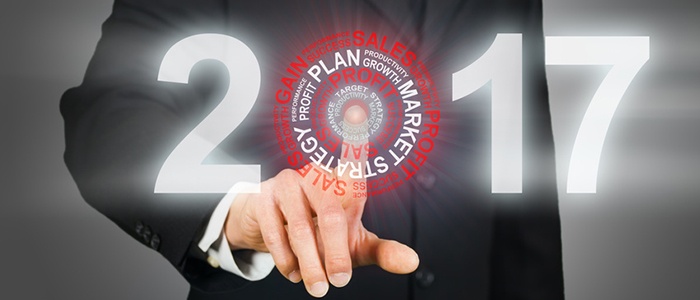 Take these tips for a spin and start 2017 with a bang.
Enjoying the tips we already gave you for maintaining sales momentum after the holidays? Guess what? There's plenty more where those came from.
Play to customer resolutions
A new year means new or renewed goals for just about everyone—take advantage of that! An extra marketing push on merchandise that could help customers accomplish their goals—like items related to health and wellness, or organization—can help you accomplish your goals as well.
Reward customers for sticking with you
Don't forget about those customers who keep coming back, even after the holiday shopping season is over. By offering loyalty programs or special offers, you can show them you appreciate what they mean to your business, building loyalty for the long haul.
Think about timing
There's no better time to have a sale than right after the holiday season. Don't believe us? Consider this: it's a great time to move older inventory, and it presents customers with a deal on the products they may have missed out on over the holidays. An early-year sale also creates more traffic in your store and on your website, which also happen to be filled with full-price items that might be of interest.
Have you tried out any of these tips to keep your post-holiday business buzzing? Let us know how they've helped by tweeting us @Fortegra!