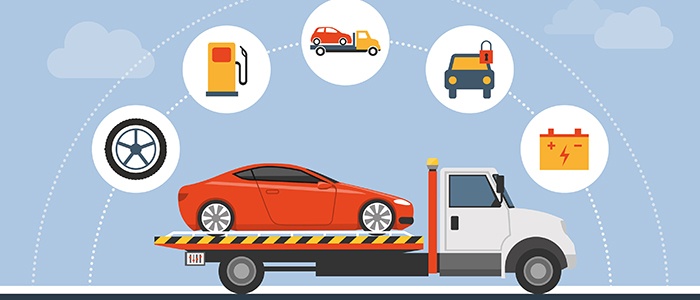 For the most part, all roadside assistance programs are the same. But does the same go for the providers who offer them?
So, if all roadside programs are the same, how do you pick one? Does your business go to the first sales guy that tells you he'll give you a 'sweet rate'? Well, you might want to consider a bit more.
In fact, here are three things to think about when choosing a roadside assistance partner.
Rates
Sweet Rate Guy was on to a little something: rates are important. Are you getting a good deal? Does it help your bottom line? The only way to know is to shop around from time to time. Find other providers, get their rates, compare, and then choose.
If you've been using the same partner for a while and haven't gotten an updated rate, why not? Rates are all calculated percentages; as time goes on, variables change. You really could be getting a sweet deal. Don't you want to know?
Customer Service
Customer service is always important, but never more so than when your customer is standing on the side of the road. Does your current provider realize that how they treat your customers reflects on your brand? We do. And it's this realization that fuels our efforts to ensure your customers are always well taken care of. Take a look:
Fortegra-owned Roadside Assistance Contact Centers

- Three Locations: Jacksonville, FL | Palm Springs, CA | Novi, MI
- 24-7-365 Coverage and Contact Center Access

Nationwide Network of 20k+ Trusted Repair Professionals
94% of Customers Would Purchase Product Again
4.7-out-of-5 Customer Value Rating
Bonus Opportunities
Let's face it: most roadside assistance providers don't have a lot going for them other than the basics. Once you become their partner, do they have other beneficial programs you can get your hands on? Auto F&I? Non-Standard Auto? Market capacity for personal and commercial lines on 'A' paper? Not likely.
So, Master General Agent, you've given it some thought. Maybe it'd be nice to have a partner that can offer the services you need, at a great rate, with opportunities to Experience More than just the basics. Don't you think it's time to take another look?