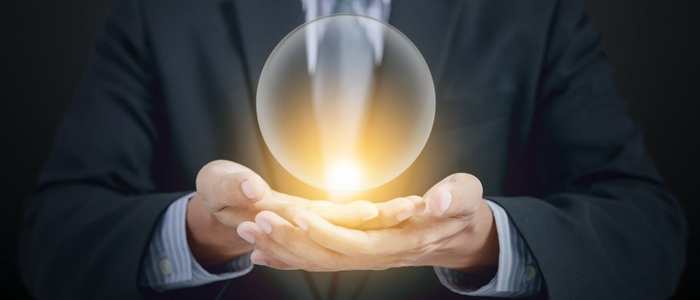 We may not know the future, but we sure know how to influence it for the better. Check out our leaders' top tips for future success.
---
There's no way to see the future – no crystal ball to tell you all the right moves. But with a little insight into an industry's past and present, it's not hard to predict which factors can create an improved outlook for you and your customers down the road.
Over the past few months, we've been busy studying certain trends that are having an impact on the future of insurance, and discovering how they apply to a number of industries. Check out what we've learned below – these insights could help you move your business toward a better future.
Harnessing the trends
The mobile industry has seen an onslaught of change over the past few years, with rapid industry innovation sometimes flipping trends in a matter of days. Director of Account Management Paul Dobbins recently teamed up with Small Biz Daily to discuss how keeping up with mobile's current IoT trends can help competitive carriers predict their future.
Partnerships paving the way
Building partnerships with third-party providers can help businesses find their way to an improved customer experience and an increased bottom line. In an article for TWICE, Vice President of Warranty Steve Davidson recently shared some ways teaming up with a third-party warranty partner can help original equipment manufacturers (OEMs) eliminate their warranty issues. For other industries seeking third-party warranty partnerships, these tips just might help you map out the road to success.
Fortegra looking ahead
Of course, we're always keeping an eye on what's in store for us as well. At Fortegra, one way we can better our future—and that of our clients—is through strategic partnerships of our own. Recently, Insurance Journal announced our admitted market partnership with the CHART (Coverholders And Risk Takers) Exchange, an organization of coverholders, London-based syndicates, admitted markets and other vendor partners who provide services for the insurance industry—a pretty big deal. To learn more about our partnership with CHART, follow the link above.
We never stop working to help you improve your business. Looking for more industry expertise? Check out our helpful Customer Service Crash Course.