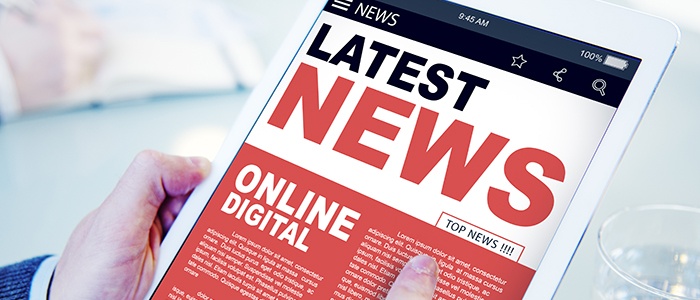 The education sector is betting big on tablets as a teaching tool. But are schools ready to protect these pricey investments?
From decreasing Apple market share to increasing use of tablets outside the home, we're keeping our eye on a number of tablet trends. One trend generating a lot of buzz outside the consumer market: tablets for education. But just how big of a role will these new tools play in mobile learning or 'M-learning'?
In our recent article for Business2Community, we explained that 'Millennials are entering adulthood in the digital age and disrupting virtually every industry they encounter.' And though Millennials might be the first to enter adulthood in world of constant connection, they won't be the last. Labeled 'screen addicts' by some, Generation Z – the generation born after Millennials – is made up of today's high school students, middle schoolers, and even grade school kids.
Considering the current generation of students is comprised of digital natives, upgraded classroom technology – including tablets – seems like a natural fit. However, the introduction of this trendy tech isn't without issues.
Mo' Learning, Mo' Problems
In a piece for K-12 Tech Decisions this spring, our own Roger High raised important concerns about the presence of tablets in schools including questions about integrated training as well as the cost of repair and replacement. As Roger points out, 'while mobile learning, or M-Learning, works its way further into educational institutions, administrators and their force of educators are faced with a new set of problems.'
A Protection Correction
So, how do educators combat these problems? Writing for eSchool News, Roger went on to answer these issues, providing tips schools can install to ensure devices are properly used and maintained. In addition to a training strategy and a tracking system, Roger also noted the importance of a service plan provider to deliver protection for any school's new fleet of tablets. With schools investing millions to outfit entire districts, 'it's beyond necessary to look into service plan providers that will cover a district's (or school's) entire portfolio of devices, not just for part malfunction, but also for the inevitable accidents.'
Although iPads and other tablets provide new teaching opportunities, they're only valuable to the education process when they work properly. With variable protection plans for a variety of mobile devices, including tablets, Fortegra is poised to be part of the M-learning trend in a unique way.
To learn more about how school administrators and other education professionals can help make sure mobile devices are properly used and cared for, check out our recent coverage in eSchool News and K-12 Tech Decisions.