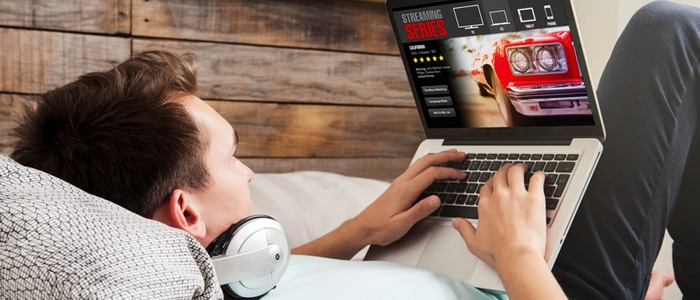 In-home entertainment is changing. With on-demand video streaming services growing in popularity, what can cable companies do to remain relevant?
---
Cable companies are feeling the heat. As streaming services sweep the industry, it's predicted that by 2021 81 million Americans, or 30 percent, won't be using traditional paid TV. With those kinds of numbers on the horizon, how can cable companies adapt to survive?
Friends, Not Foes
If you can't beat 'em, join 'em. Instead of trying to compete against streaming options, cable companies should work to integrate these services into programming packages. Comcast, for example, is already on board. The cable giant has begun incorporating Netflix into its bundles for customers who use Comcast XI. The two companies found that 50 percent of Comcast customers also actively use Netflix through their bundled package.
Not only did Comcast take advantage of what its users were watching, but they also allowed users to maintain their current service while adding the option to stream. It's a great example of a company adjusting to industry trends and turning them in their favor.
A Broader Base
Data tells us that while older generations prefer cable, younger generations have been leaning on streaming services for their entertainment needs. In fact, Pew Research recently shared that six-in-10 U.S. adults ages 18-29 use online streaming instead of regular television. In contrast, 84 percent of adults 65 or older rely on cable or satellite as their main source of TV. By packaging cable and streaming into one, you can meet the needs of customers of any age.
Additional Resources
Packaging on-demand video streaming is one way to adapt, providing protection is another. Consumer electronics warranties can also be tied into cable packages to help increase customer retention while tapping into new revenue for your business. When you alone can bring everything customers need to the table, it goes a long way to build loyalty and put your business ahead of the competition.
These are just a few methods by which cable companies can enhance the customer experience and remain relevant as the industry changes. For more insight, check out the Fortegra blog!