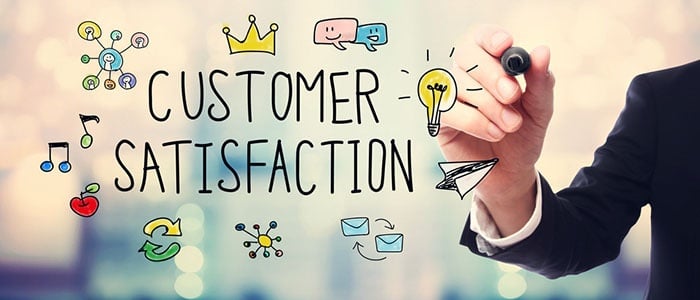 The expansion of streaming services has presented some tough competition for the cable industry. Here are a few tips for keeping customers engaged.
---
Now more than ever, television viewers are being presented with multiple options to meet their entertainment needs—from traditional cable options, to streaming services and devices like Netflix, Hulu, or the Amazon Fire TV Stick. As a result of the latter's introduction, the former—traditional cable—is getting pummeled. In 2017, the number of U.S. adults who opted to do away with cable services and 'cut the cord' reached 22 million, up 33 percent from the previous year.
If you're a cable provider looking to avoid becoming a statistic, take a look at these three ways you can make the most of your current customer base.
Be clear, concise, and consistent
Nobody likes confusing bills—especially when they include a sudden price increase. The cable industry is notorious for receiving customer complaints regarding unexpected fees for installation, contract renewal, or switching services. Keep your current customers from joining the chorus of complainers and provide upfront explanations for each and every fee they may be charged.
Make service a breeze
Whether it's email, social media, or text, use your customers' preferred methods to keep them informed. By providing different avenues for communication and addressing service issues, this improves the overall customer experience and gives your service team a number of useful tools. Offering a detailed Frequently Asked Questions (FAQ) page on your website doesn't hurt either. By providing clear and complete information in a variety of ways, your customers can quickly access the answers they need when they need them.
Find new ways to earn
With just a few alternative products and services, cable companies can offer even more value to customers. For example, by partnering with a warranty provider that can handle coverage on items such as TVs, gaming systems, and laptops, cable companies can deliver a one-stop-shop for their customers' entertainment needs. What's more, when your customers are adding coverage to their purchase, that's an additional line of revenue for you to enjoy.
Even with the expansion of streaming services, cable companies can utilize these three essential services to keep customers coming back.
Have any other tips for how cable companies can maintain their customer base? Tweet us at @Fortegra!