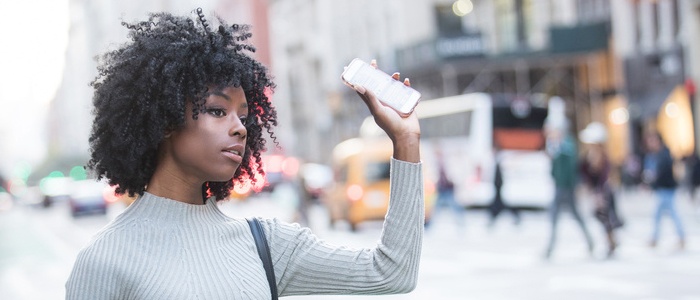 With Uber, Lyft, and other ridesharing platforms available, what will happen to traditional automotive sales?
---
In response to a recent Fortegra poll, 20 percent of those surveyed rely on ridesharing services as their primary transportation source, while another 19 percent rely chiefly on public transit. From vehicle production to consumer care and manufacturer priorities, ridesharing is impacting the auto industry in numerous ways. So, what does this mean for traditional automotive sales? Let's take a look.
Consumers are buying fewer cars
As American cities continue to grow, roads are becoming more crowded than ever. In an effort to avoid traffic and reduce the number of vehicles on the road, many travelers are turning to ridesharing services, carpooling, public transportation and the like. In the case of ridesharing, there is also the attraction of convenience. By simply accessing an app, passengers can work, talk on the phone, check social media, and get where they need to go—all in relative privacy. This alternative has become so attractive, in fact, that nearly a quarter of U.S. adults have sold or traded in their car in the last 12 months, with nine percent of them turning to ridesharing. That's a lot of consumers without plans to visit their local automotive dealer.
Manufacturers are refocusing production
Automotive manufacturers such as General Motors, Ford and Kia are anticipating the future of mobility in the hands of riders rather than owners. For example, GM has already invested $500 million in Lyft and developed a long-term partnership for future business ventures. Kia has taken it one step further. The South Korean manufacturer has begun designing vehicles specifically for ridesharing purposes. These new models feature durable, weather-resistant materials, plug-ins, extra cup holders and vents, plus a number of other high-tech features. As manufacturers continue to shift their focus, many have slowed production of traditional vehicles and reduced their supply to dealerships.
While the dealer side of automotive may seem to be facing an uncertain future, there's one revenue stream still available. As more consumers utilize ridesharing as a source of income, they'll care more about the quality and lifetime of their vehicle. Dealers should focus their efforts less on selling more vehicles to compete with ridesharing, and more on selling additional vehicle protection aimed to help rideshare drivers stay in business.
For more on additional automotive solutions, check out our protection programs!