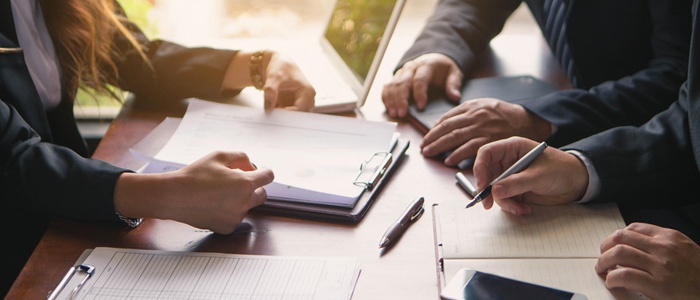 Owning a small business is no easy task, but there are ways to help ease the burden. Here's how premium financing can step in to help.
---
When considering becoming a small business owner, one's mind might be overwhelmed by the thought of the slew of financial responsibilities associated with the job. And in addition to those financial responsibilities, there are the insurance policies small businesses must enlist.
The variety of insurance policies that small businesses must account for—from policies covering property loss and building damages to personnel protection—can really add up. In 2016 alone, $244.9 billion was spent on commercial insurance premiums for small businesses. But for small businesses that leverage the expertise of retail agents working with a premium financing partner, things can be made a bit easier—even when resources are limited.
Bundled Payments = Better Planning
Let's say you're getting ready to open a boutique. In preparation, you'd likely need protection against property loss, building damages, or even for equipment traveling across land just to get the ball rolling. This may seem like a lot, but with the help of your agent you could leverage premium financing to bundle multiple policies from various providers into one, convenient payment. It's a one-stop payment shop to make things a little easier while you set up your shop.
Sticking to a set monthly budget in this way can be critical to early success in a small business endeavor, and budgeting is a whole lot easier with fewer payments. With 50 percent of small business revenue often coming through the door within a one or two month period, things can get dicey if insurance payments aren't properly aligned with the budget – the net expense can quickly become unaffordable. But with just one, bundled insurance payment to worry about, business owners can better prepare for the future.
To learn more about how premium financing can help your small business, check out Fortegra's specialty options!