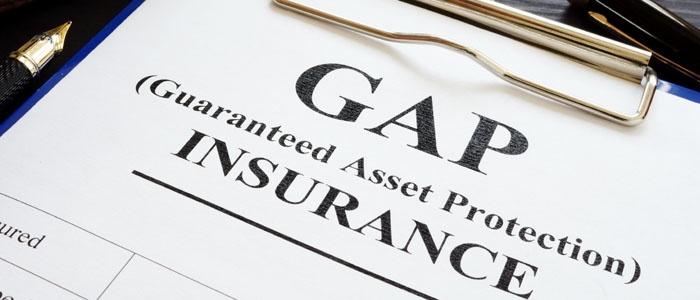 Fortegra's compliance experts can help you stay up to date on new legal changes in the Automotive F&I industry. Read our regular compliance updates to stay informed.
---
Staying up to date on legal and compliance happenings in the Automotive F&I industry is a critical part of running a successful business. That's why, at Fortegra, we provide periodic updates to keep everyone in the know as industry compliance evolves.
To that end, our compliance experts always have their ear to the ground, staying aware of regulatory news as it happens. Here are two recent regulatory updates that affect Guaranteed Asset Protection, or 'GAP.'
Michigan Bulletin 2018-18-CF (Issued 9/14/2018):
The bulletin clarifies a creditor's obligations under a GAP Waiver agreement and reminds installment and retail sellers who enter into GAP Waiver agreements that they are liable for any payments made under those agreements, regardless of whether a non-creditor third party (e.g., a claim administrator or finance company, among others) is involved.
Michigan's GAP Waiver Act, MCL 492.21 ("Act") requires the creditor involved in a GAP Waiver agreement to satisfy a GAP claim when it comes due. The Act generally requires installment or retail sellers to insure their GAP Waiver obligations under a contractual liability or other insurance policy issued by an insurer. The Director has authority under MCL 492.31 to take any action necessary or appropriate to enforce the Act and to protect GAP Waiver holders, including but not limited to assessing administrative fines for violations of the Act.
New Mexico Bulletin 2018-011 (Issued 7/31/2018):
The bulletin was issued to differentiate GAP Insurance and GAP Waivers, and to clarify the general regulation of GAP Products by the Office of Superintendent of Insurance ("OSI").
OSI asserts no regulatory authority over GAP Waivers. A GAP Waiver purchased as part of a vehicle finance or lease agreement is not an insurance product as that concept is defined in New Mexico law NMSA 1978, § 59A-2-8(C). When a GAP Waiver is offered as an addendum to a finance or lease contract, the main purpose of the transaction is to allow a consumer to acquire a vehicle. Because the principal object and purpose of a vehicle finance or lease agreement is not the transfer of risk relating to a gap balance due, the OSI does not view a GAP Waiver purchased as part of a vehicle finance or lease agreement as an insurance product subject to its regulatory authority.
–––––––––––––––––––
We hope that these recent rulings help you conduct your Automotive F&I business with complete, informed compliance. Check back for more compliance updates from Fortegra's team of industry leaders in the November newsletter!
Disclaimer: With the understanding this shall not be construed as legal advice on the compliance of your programs, this newsletter does not contain information for all legislation that may affect a provider or administrator. You should review legislative bills in their entirety to determine the impact and what actions are needed, if any, to comply with state laws/regulations.
Fortegra® is the marketing name for the automotive operations of Fortegra Financial Corporation and its subsidiaries.