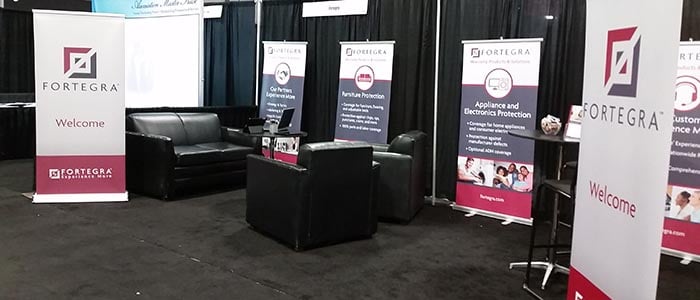 Didn't make it to NEFAM 2016? Here's what you missed.
You've probably heard tips about how to make more sales or gain more customers roughly as many times as you heard Urkel say 'Did I do that?' in the '90s.
If you didn't manage to make it to Edison, New Jersey this year, never fear! We've got a handy little round up of what you missed at the Northeast Furniture & Accessory Market, and a few snaps to make you feel like you were right there with us.
New Name, Same Great Experience
Previously known as the 'Edison Furniture & Accessory Market', the annual event has a new owner and introduced a new, more regional name this year. Now managed by MKM Managing Partner Kevin McLaughlin, the newly coined 'NEFAM' continued to take place at its original home, the New Jersey Convention Center.
The Kevin Cundiff Sessions
Our very own VP of Warranty Retail, Kevin Cundiff, shared a new approach for maximizing revenue through analytics in his seminar, 'Retail Moneyball: A Better Gameplan'. To learn more about Kevin's game-changing strategy, check out this brief overview.
Exhibitors…Exhibitors Everywhere
From sofas to sleepers, bookcases to bedroom sets, NEFAM furniture exhibitors showed off everything they had to offer. But, not to be outdone, the 'accessory' segment of NEFAM had a nice showing as well with a variety of vendors exhibiting items like collectibles, artwork, storage solutions, and more.
Did you attend the Northeast Furniture & Accessory Market this year? Tweet @Fortegra to share your personal highlights!