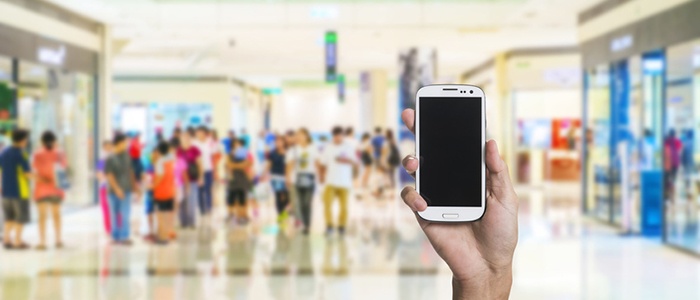 Whether you're peddling tablets, furniture warranties, or something else entirely, it's important to know how to sell to the informed customer.
Oh, the informed customer. You know the type. She's researched the product, she might actually be more educated about it than you, and she's convinced she knows exactly what she needs.
Or maybe you've encountered the customer who does almost all his shopping online – even his grocery shopping – and he's not sure why he needs to come into the store to make a purchase, let alone talk to a salesperson (read: you).
Yes, Millennials are a big part of this shopping trend. (According to CMO.com, 72 percent of Millenials research and shop their options online before going to a store or the mall.) However, in today's digital economy these informed customers are becoming more common and aren't limited to a single demographic. When approached by a salesperson, the majority of in-store shoppers already have a general idea of what they want to purchase, their anticipated spending, and where else they can purchase the same item.
What's a salesperson to do?
(1) Come equipped with data that tells a story.
The practice of researching items online then purchasing them in store is known as 'webrooming', and it influences the entire sales process. Hypothetical examples of how a product worked for someone else are no longer enough. Today's informed customer values proof.

On-the-spot proof can be tough, but if you come with data that tells a story – including supporting numbers and facts – you can build credibility and trust, even with the informed customer.
(2) Listen to what they know (and show them something they don't).
Although it might seem like it sometimes, having an educated customer isn't a bad thing. Communicating with the customer to learn more about what they know can actually help you make a sale. Listen and tie their education back to something you know they want and that you have available. You might even lead them to something they didn't realize they needed!
(3) No nonsense.
We've all done it (or at least thought about doing it). You find yourself backed into a corner, your typical sales pitch isn't working, and you're crashing and burning; so you try to change the subject, or worse, make something up. Informed customers know their stuff and can spot the phony baloney a mile away. A frantic sales pitch will cause more harm than good. If the facts aren't with you, try playing to their ego. Acknowledge the effort your customer has made and find out what you can do to help make his or her purchasing decision is as informed as possible – even if it means pulling in outside resources.
Whether you're selling tablets or furniture warranties, being aware of how to interact with and ultimately sell to informed customers – no matter how challenging they might be – will continue to become an increasingly important part of how you do business.
How are you tackling those in the know? Tweet some of your tips @Fortegra.