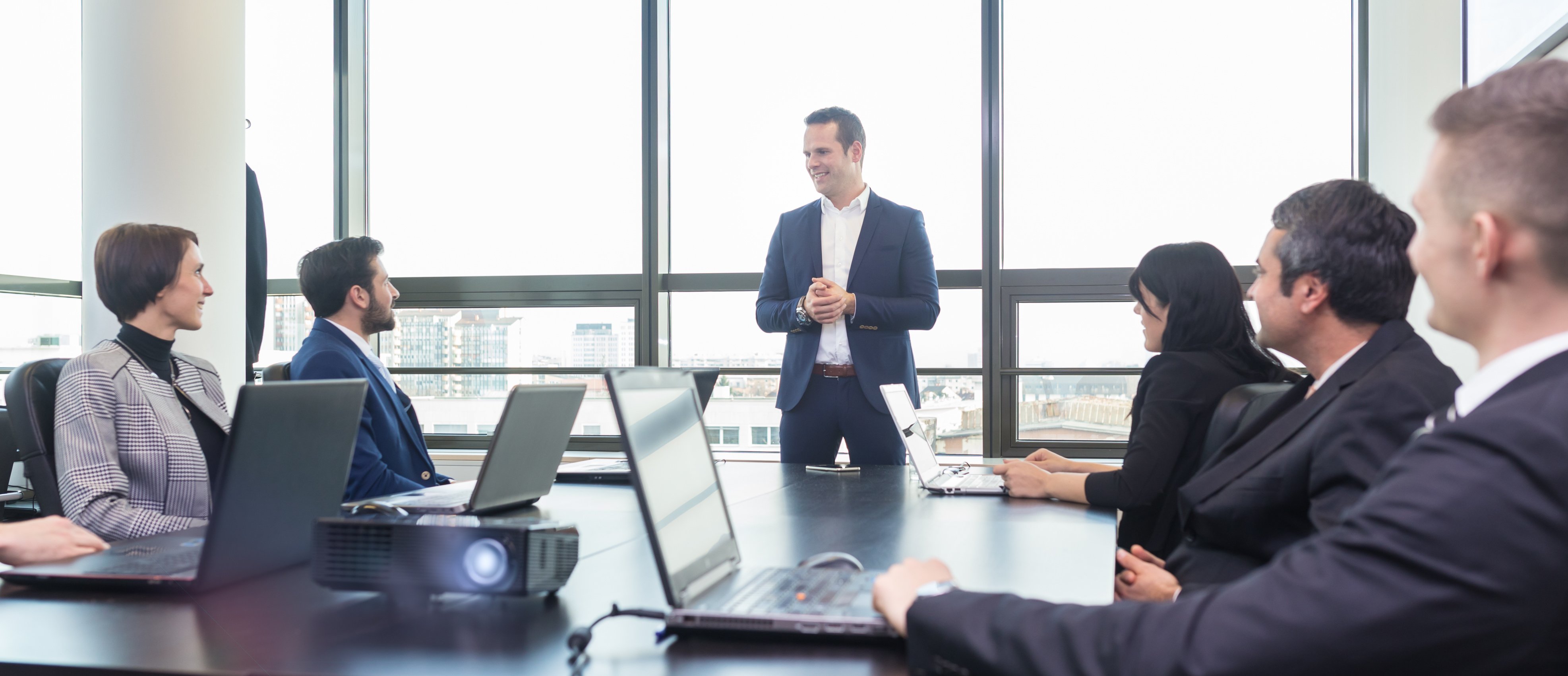 To better serve our clients, Fortegra has appointed new leadership to our talented and experienced reinsurance team, improving our risk management, reconciliations, and reinsurance capabilities.
---
From risk management, to reconciliations, to regular reporting, tackling the ins and outs of Fortegra's reinsurance operations is no small task. Thankfully, we've stacked the Fortegra Reinsurance team with a lineup of industry vets who bring a wealth of experience. And now leading the team is one of the company's newest additions, VP Brian Donovan.
Ready to see how it's done? It's time to meet Brian and the rest of the Fortegra Reinsurance team.
BRIAN DONOVAN
Vice President of Reinsurance
Eastern Connecticut State
Taking the reins of the reinsurance team late last year, Brian manages Fortegra's various accounting and reinsurance operations. As he and the team ramp up in 2019, he'll also be assisting with the placement of external corporate treaty reinsurance and risk management. A seasoned industry pro with more than 20 years of property casualty ceded reinsurance experience at companies like Travelers and FCCI Insurance Group, Brian can also proudly claim CPCU and ARe designations.
LAURA ALBERT
Senior Staff Accountant, 4Warranty
Kentucky
As Senior Staff Accountant, Laura assists the Fortegra reinsurance team with monthly journals, reconciliations, audits and financial statement preparation for our producer-owned reinsurance companies. Arriving at the company in July 2014, Laura boasts over a quarter-century of accounting, reconciliation, and process optimization experience.
EILEEN WILDERMUTH-STRAUB
Senior Accountant
Warner Pacific
Responsible for credit accounting for Fortegra's life and property companies as well as financial statement preparation, reporting, and management services for our producer-owned companies, Eileen is a key player on the reinsurance squad. Tapping into nearly 20 years of accounting experience in a variety of industries and fresh off a three-year tenure at Allstate Dealer Services, Eileen joined Fortegra in August 2018.
FAYE SHERWOOD
Accounting Assistant
Central Ohio Tech
Handling all cash transactions tied to monthly settlement, release of excess funds, and license renewals, Faye serves as a critical liaison with Fortegra partner Miller Simons O'Sullivan of the Turks and Caicos Islands. Additionally, Faye coordinates trust account documentation between our clients and financial institutions, and produces AS400 ceding reports monthly. An industry veteran, Faye brings 40 years of expertise working both on the insurance side at Continental and Life of the South, and the agency side at Beale Marine & Casualty and William Shank & Associates.
TIM WALTERS
Reinsurance Manager
Alabama
As Reinsurance Manager, Tim supervises statutory and GAAP corporate reinsurance and producer-owned captive reinsurance company accounting. Arriving at Fortegra early 2010, Tim's experience includes 43 years in the reinsurance industry working in both brokerage and insurance company environments.
––––––––––––––––
With that much talent and experience, it's no surprise how the Fortegra Reinsurance team gets the job done!
Fortegra® is the marketing name for the extended warranty operations of Fortegra Financial Corporation and its subsidiaries.