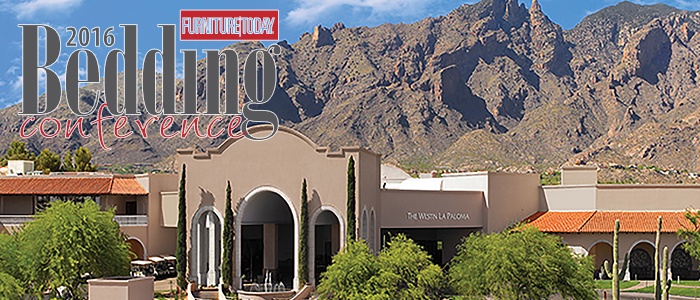 Here's what everyone was talking about at BedCon—and how it can benefit your business.
Last week, the Fortegra team headed to Tucson for the Furniture Today Bedding Conference. If you were there, you probably had a lot of info passed your way. If not, trust us: there was a lot of info. Thankfully, we were able to pinpoint a few key takeaways.
Here are of three top trends uncovered.
A change in the way consumers buy
The way consumers are purchasing all things bedding has changed a bit since the good old days of the weekend trip to the showroom. With ecommerce purchases skyrocketing, consumers are accustomed to a faster, easier purchase experience. Because of this, mattress retailers—like all retailers—will need to provide an in-store experience that can't be had online.
A change in who is buying
As Millennial buying habits change—including the purchase of homes and all that come with them—retailers will also need to adapt selling methods to the changing demographics of their customer base. Yes, Baby Boomers are still part of every retailer's equation, but it's Millennials who will ultimately claim a bigger stake of your business's bottom line.
A change in how brick-and-mortar retailers get customers through the door
With the change in who is buying and the way they're doing it, brick-and-mortar retail must fight to stay relevant not only with a change in tactics, but additional tools. Want to give consumers a reason to pop into the showroom? Offers like discounts for items purchased directly from the floor or in-store add-ons like protection plans for new or even clearance mattresses can make logging off and walking in worthwhile.
How do you see these trends affecting your business? Tweet @Fortegra with #FTBedCon to share!