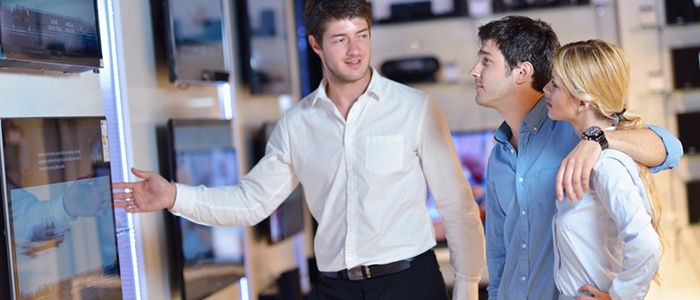 How can brands stand out among the many options consumers have these days? We've put our heads together to come up with top tips for building strong bonds with customers—guaranteed to keep them coming back for more.
Customer service that goes beyond the call of duty will always win the day—no matter what you're selling. Want consumers to stick with your brand? Step up your game with creative customer service strategies.
Special offers that are truly unique
Scope out the competition to make sure your company is always one step ahead on never-before-seen offers. For example, partnering with a quality third-party protection provider gives added value to buying decisions your customers are already making. Don't be afraid to think outside the box, and don't be shy about your innovative ideas. By offering unexpected commodities that are not only exciting but also useful for everyday life, customers will feel they're being taken care of and will be on the lookout for more from you in the future.
Opportunities that show you care
Rather than considering every interaction with customers as a sales opportunity, make a conscious effort to think in terms of practical applications of your products and services in your patrons' everyday lives. Make it personal by recalling a story or providing an anecdote about the product that shows you truly believe in what you're selling, and that you care about your customers' experience with it. Brand loyalty will naturally build when you show you're more invested.
Conversations that go the extra mile
No one enjoys being approached with scripted dialogue to push the sale. Instead, try speaking to customers like you've known them for a long time. Casual and relaxed chitchat can go far. On the flipside of the same coin, make a genuine effort to check in on customers' experiences with your products and services at regular intervals after the purchase. Emphasize the importance of genuine communication when training your team to carry out this kind of customer outreach.
For additional ideas on sharpening your customer service skills, see our recent blog on how Fortegra shows commitment to customers.