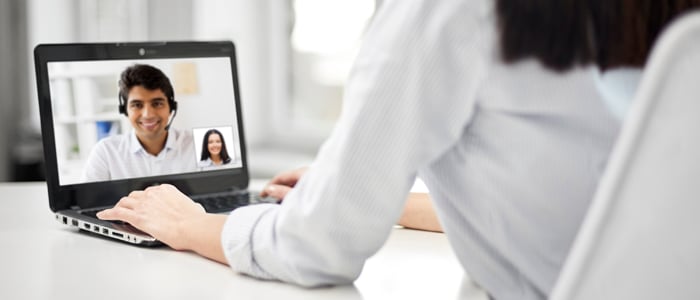 Beyond tech support for computers and mobile phones, many consumers and businesses are looking for help. Who will step up?
---
Balky laptops. Fancy smartphones. Wi-Fi-enabled thermostats?
With so many new devices now needing an expert's input, modern tech support offers untapped opportunities for the cable and broadband market. From home and business smart-technology to integrated automation, increasing system complexity has made a helping hand a necessity for confused customers.
Just over half of consumers say they're willing to troubleshoot a product themselves, and a hefty 90 percent will simply give up and return a product if it's too difficult to set up or use within the first week. Timely and informative tech support offers not only helpful product solutions, but also increases product retention. And, with the benefit of advanced technology, tech support can address fixes both in person or remotely, limiting action needed from the user.
So, who's looking for help?
Consumers and business owners in need
There are two groups who can really benefit from modern tech support: everyday consumers and small-to-medium-sized businesses (SMBs).
Consumers' acceptance and adoption of IoT devices—such as automated door locks, thermostats, and appliances—has rapidly introduced the 'smart home.' In fact, the global smart home market is expected to reach a value of more than $53 billion by 2022. With so many consumers equipping their homes with smart tech, there are a number of opportunities to provide support to help manage and maintain various connections, devices, and appliances. Imagine purchasing a new smart fridge, having it delivered, and then discovering it doesn't work properly upon installation. Send it back? That's a hassle, and the solution may be simple—just out of a consumer's reach. Cable or broadband utility tech support can analyze these kinds of issues to determine if home connectivity or the appliance itself is at fault, often saving the customer from a lengthy return process that might just lead back to the same problem.
For SMBs, the benefits extend from convenience to, also, cost. With offices equipped with numerous connected devices, many businesses look to on-staff IT pros for assistance. But with the average base salary for an IT manager at more than $80k/year, there are a lot of SMBs that don't carry the capacity for full-time IT leaving many to troubleshoot these complicated problems on their own. Tech support from an SMB's cable utility provider can alleviate that issue, addressing problems quickly and accurately, and at a lower cost.
The scope of opportunity
There are currently seven billion IoT and connected devices owned worldwide. As this number continues to climb, the need for tech support climbs with it. For consumers or SMBs without much tech savvy, support offers a significant value add, lending a helping hand that can save both time and money – and it's a need cable and broadband utility providers can fill.
With the world continually adopting new smart technology, devices, and appliances, cable utility providers can step up to educate and assist customers with efficient and cost-effective tech support solutions.
For more on how to navigate the consumer electronics industry, check out our blog about safeguarding the consumer electronics experience!