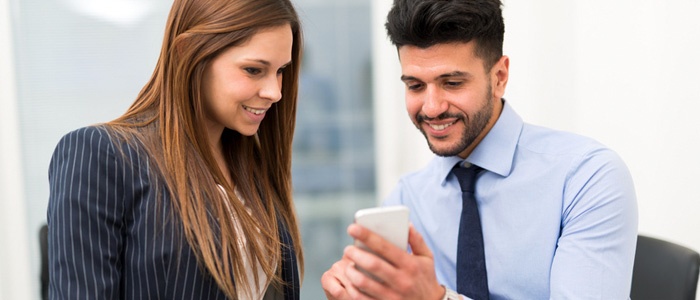 Selling wireless devices and plans isn't necessarily the easiest task. But with the right script, your team can simplify the sales process.
---
Every successful sale starts with a successful script. From the opening conversation to the final close, each step is essential to providing the best experience for your customers. Let's take a look at four tips for perfecting your wireless sales script.
Provide extensive training
Part of perfecting your script is perfecting its delivery. Extensive sales training can help. Starting day one, a protection partner like Fortegra can assist in sales education, ensuring your team has a clear understanding of what protection plans they're selling. More than just guiding salespeople toward the right verbiage, this kind of preparation helps you and your team better position your products to show exactly how they can benefit customers.
Remain flexible and willing to adapt
When talking with customers, you never know what they're going to say that might throw your script off the rails. That's why you and your team should use your script as a guideline while also listening intently to the customer's needs. In doing so, you can quickly adapt to the direction of the conversation and find the right solution. While you have a script, your customers don't. Instruct your team to avoid canned responses and prepare them for detours in the discussion by adding options culled from popular customer responses. Remember: your people—not your products—are your best weapon in securing the buying decision.
Present value over price
Always promote value over price. In addition to understanding the advantages of every product so they can point customers to value, train your team to establish expectations early. When a customer knows what to expect and why it's important, you're sure to have greater selling success while building positive and trustworthy relationships. And if you're having trouble finding organic ways to do this, Fortegra can help with that, too!
Sell more protection
Finally, folding protection plan sales into your script can add value to your offerings and revenue to your bottom line. By explaining the benefits of purchasing these warranties along with a customer's new device, it shows you're looking out for them beyond the day of the sale—creating additional revenue for your business and providing an extra layer of security for your customers.
Following these four script tips can lead to better customer retention, additional revenue options, and a well-trained sales team—increasing your chances for wireless sales success. For more tips on boosting your sales, check out our blog on why your sales team should receive ongoing training!
Fortegra® is the marketing name for the wireless protection operations of Fortegra Financial Corporation and its subsidiaries.