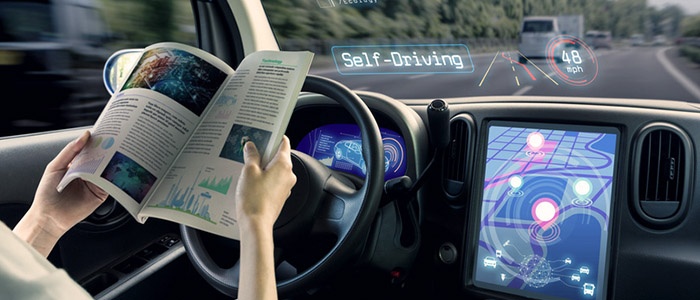 New technology is paving the way for an autonomous future. How can the insurance industry ride this trend to benefit customers?
---
The advancement of new technology has changed the auto industry in a variety of ways, a few of which we covered in part one. But every automotive development presents even more opportunities for the insurance industry to adapt.
Here are a few more ways the auto industry continues to change insurance, and some insight on how these industries can work together to better serve customers.
Telematics
A fairly new concept, auto telematics offers the chance to do more with driver data. However, according to a recent Deloitte report, 74 percent of consumers are hesitant to share this data. Though that may seem like an opportunity wasted, insurers can spin it by offering lower premiums to consumers willing to share their driving behaviors. Plus, once access is granted, insurers can provide other unique benefits like expedited roadside assistance, offering those drivers willing to participate a little extra peace of mind.
Driverless Cars
While it may seem like driverless cars are still far off in the future, the first autonomous test actually took place in 1986 with a program called 'PROMETHEUS'. Since then, the development of driverless vehicles has been slow—until now.
With automakers like General Motors leading the charge, it's predicted that by 2020 ten million driverless cars will be on the road. Insurers can benefit from this trend by updating policies, building relationships with automakers, and providing even more customized packages to consumers, paving the way for a protected autonomous future.
Continuous change in the auto industry has always required adjusting how vehicles are insured. As we head toward what's next, be sure you're ready to show customers how you can adapt to serve them better.
Check out the Fortegra blog for more ways insurance and automotive can work hand-in-hand as the world changes.