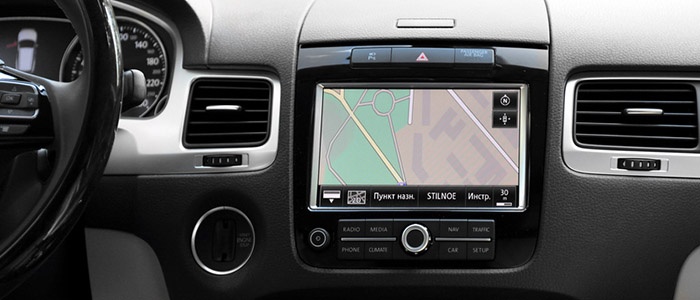 As technology has developed over the years, the automotive and insurance industries have had to continuously adapt, together.
---
From the first automobile to the potential for 10 million driverless cars by 2020, the auto industry has come a long way – and it's not stopping anytime soon. Below, we highlight a few industry milestones, and explore how insurance has had to adapt to keep up.
Backup Cameras and Sensors
Technology is changing the way we drive. Today, 25 percent of drivers look over their shoulder when backing up…and 30 percent now simply gaze at a screen on the dash thanks to the help of their backup cameras. Parallel parking? Not much of a need to practice with orange cones in a parking lot when your car will park for you.
But with the introduction of this new technology there are additional variables—and potential repair costs—to consider. No longer are the engine and transmission the most expensive systems in the vehicle. With this increased exposure, the need for new types of service contracts becomes evident. A service contract can cover unexpected costs associated with out-of-warranty failures, lowering expenses and granting greater peace of mind.
Global Positioning Systems
Oversized road maps in glove boxes and printed MapQuest directions have gone the way of the floppy disk. Who needs 'em when 24 GPS satellites orbiting the Earth are available to help get you from point A to point B using just a mobile device?
But GPS benefits extend well beyond navigation. For example, by tracking individual driving habits, insurers will soon be able to drill down on individual usage patterns and customize protection needs for drivers. And realtime GPS data can deliver roadside assistance in a more timely manner, helping keep customers safe and secure no matter where they are.
As we reflect on how far the auto industry has come, we see how insurance and service contracts will need to evolve with it. With more change to come, insurers will have to continue to ride these trends to provide customers with the coverage they need.
We'll be back with another pair of auto tech milestones in part two! For more insight on the future of the auto industry and insurance, check out the Fortegra blog.