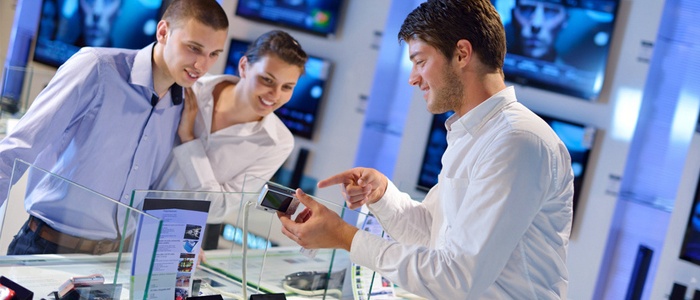 It's time to start thinking about the holidays. With Black Friday and Cyber Monday on the retail horizon, here's how you can maximize value for your customers.
---
The 2017 holiday season is fast approaching. (We see you, turkey décor.) In preparation, it's important to pinpoint ways you can increase the value of each and every customer purchase, helping you stay competitive in your respective market.
Whether you're selling mobile phones or bedroom sets, we've got a few key suggestions that should help you boost seasonal value for your customers and make the holiday a little happier.
Make their shopping experience convenient.
Admidst the hustle and bustle of the season, convenience is critical. And with easy-access online retailers like Amazon at their fingertips, you have to give consumers a reason to choose you. This convenience can be delivered as a streamlined omnichannel presence or ordering experience, but whatever it is, it must leave customers saying, 'Hey…that was easy' to bring them back for more.
Give them insider expertise.
With so many shopping options available, customers are looking for advice on how to get the most bang for their buck. But online reviews can only take them so far. Boost your customers' holiday shopping experience by providing expertise they can't find online. In-depth product comparisons and personal anecdotes from your other patrons can help give consumers the guidance to find just the right item for their needs—without hours of scrolling through reviews.
Protect their purchases.
Your customer's experience shouldn't end when they walk out your door or leave your site. Enhance that experience by safeguarding their purchase with the added protection of a warranty plan that extends beyond manufacturer coverage. Giving customers the option to add protection not only increases value for them, but boosts loyalty and the potential for repeat business after the holiday season is over.
Interested in other ways you can increase holiday value for your customers? For more tips, check out our blog on how you can sell more than just gifts this season.