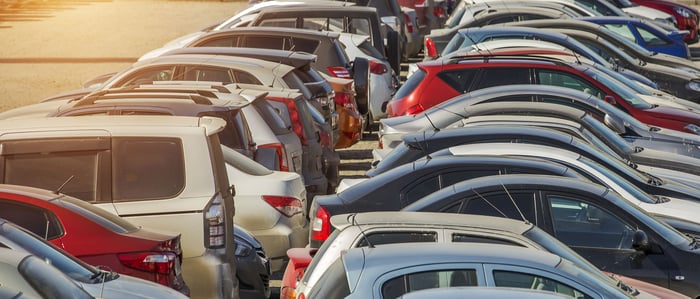 As used vehicle demand increases and the market grows more competitive, these three used car trends and their impact are worth keeping an eye on.
---
As we launch into 2020, auto dealers are putting more and more focus on used vehicles and the revenue opportunities they can provide. Used cars allow the dealership to have more control of the sale, creativity for marketing, and most importantly a larger profit margin. With the difference in margin being anywhere from two to five times that of new cars, the used vehicle market is proving to be an extremely competitive marketplace, making it a must for dealers to pay attention to trends and developments that will affect the market in 2020.
Trend #1: New Vehicle Prices Soar
According to the NADA, the average new vehicle transaction price went up 3.9% from 2018 to 2019. This results in the price gap between used and new vehicles growing ever larger, and this increasing disparity will turn more and more consumers to the used market. J.D. Power reported that by the end of 2019, the difference in the average monthly loan payment for a new vehicle versus a used one has ballooned to $159. If that isn't enough to drive consumers to consider a used car, financial forecasts also suggest that credit conditions are set to decline. This will make it tougher for your average consumers to afford the ever-increasing price tag of premium and current-model-year vehicles. So, as these financial factors continue to push more and more consumers to purchase used cars, dealerships must be prepared to make the most of the opportunity and offer additional features and services to retain this swell in their potential customer base in the future.
Trend #2: Market Fragmentation Continues
With the increased sources of sales driving fragmentation of the used vehicle market, there is no doubt used car sales will continue to be ultra-competitive. Online retailers are growing, and traditional retailers are finding themselves looking for ways to maintain a competitive edge by developing their own digital retail platforms and employing big data analytics. Dealers must adapt to the new digital sales paradigm if they are to endure market disruption from the likes of Carvana and Vroom. As if that wasn't enough for your average dealer, OEMs have also taken notice of the used car demand and are reprioritizing their efforts to protect their pre-owned vehicle market share. As a result, OEMs are seeing an increase in CPO sales, up 2.9% over the last year, making the margin for error while competing in the used car market razor thin.
Trend #3: Increasing SUV & Truck Supply
According to Edmunds, SUVs, crossovers, and pickups combined have outnumbered sedans in off-lease returns, for the first time ever in 2019. The demand for these pickups and SUVs is extremely high, but unfortunately, this increased supply will now also keep their prices suppressed. Small to midsize vehicles, on the other hand, are also experiencing high demand but with much lower levels of inventory coming back into the market. As a result, these vehicles are seeing the highest levels of price appreciation they have in quite a while. So, while dealers will ultimately have to give the customer what they want, pushing sedans and compact SUVs may be the most profitable used car strategy in the immediate future.
How F&I Products Can Give You A Competitive Advantage
As consumer demand for used vehicles continues to increase, and dealerships shift their focus to take advantage of the opportunity, F&I products should not be ignored. The variety of F&I products available today stretches beyond the typical mechanical repair service contract. New products such as excessive wear and use as well as variations of older products such as tire and wheel protection, appearance protection and key replacement make the menu a dealer has to choose from nearly endless. These programs are not exclusive to new car franchise dealers and offer real benefits customers can use while providing dealers the edge they need to stay competitive. Added revenue from the sales of these products is one benefit, but dealers can also enjoy an increase in repeat business as a result of increased brand loyalty from happy customers who have experienced the value and protection of these programs. If you're interested in learning more about our F&I products, reach out to us at Fortegra to learn how we can help you get these products to market quickly in order to make the most of the surge in used vehicle sales.
Fortegra® is the marketing name for the service contract and insurance operations of the subsidiaries of Fortegra Financial Corporation.