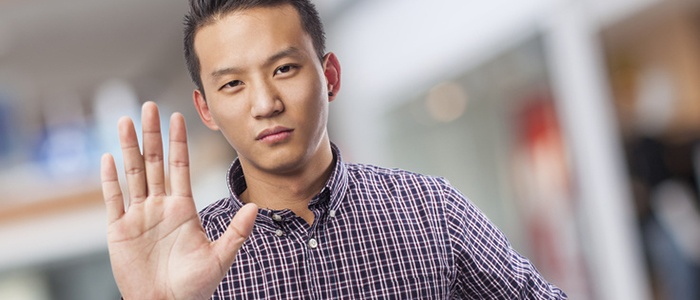 There are several bad behaviors that can push a customer to the point of rejection. Here are three detrimental sales situations to avoid.
Rejection—we've all experienced it. And, faster than you got turned down for prom, there are a few ways you can bring about rejection with a potential customer. This time though, it doesn't have to do with athletic ability or an ill-timed confession of love.
Stay away from these three harmful sales interactions that can end up sealing your sales fate.
Pushing price instead of value
Price and value are two very different things. And just because a product is within the customer's budget, that doesn't mean it's necessarily valuable to them. If you keep pushing a product that won't benefit the customer, they're bound to walk out of your store empty-handed.
Being overzealous at checkout
There's nothing worse than a salesperson who runs to the cash register before the customer has fully committed to the purchase. If your customer feels like they're being pushed into a sale, they may feel more hesitant than even when they started browsing. And no one likes someone trying to make the decision for them.
Giving up too easily
It's easy to walk away the first time a customer says 'no.' But sticking it out a little longer and making sure to ask for the sale a second time could really make a difference. But before doing that, be sure to clearly lay out the benefits of the potential purchase. If not, you could risk seeing that customer drive off into the sunset without you…er…a purchase.
Want to know how to turn the tide on a bad sales situation? Check out our team's top 5 sales tips!