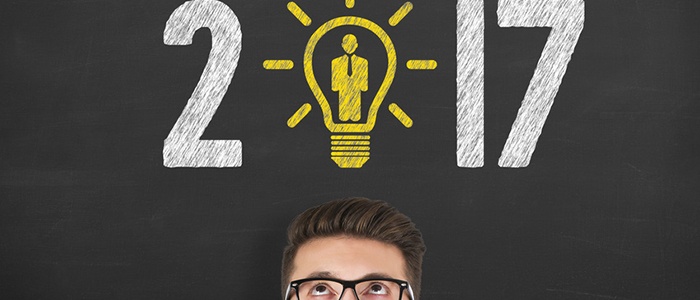 We shared how your sales team can resolve to make 2017 great, but there are also a few ways the back office management can increase opportunities. Here are three resolutions for retail executives to keep this year.
As we begin 2017, developing trends are expected to influence retailer operations in a big way. From mobile shopping to omnichannel marketing, retail leaders must be on top of these trends taking over the industry. But being prepared for shifting trends isn't the only way to keep your business on top. Start closer to home.
As decision makers, there are a few resolutions retail executives should focus on in 2017 to help their business flourish. Here are three to get you started.
Give your team the right resources.
Making sure your team has the right tools to learn and grow their skills is a key component to any successful business. This means giving your employees additional training opportunities, as well as making sure their technology is up to date. Providing the right resources can even mean positioning employees together to create optimum team chemistry.
Get to know the people around you.
Your people are critical to your success. Getting to know your employees individually will help ensure you're receiving real feedback on how you can support them and increase their happiness. By doing this, you'll be more capable of retaining your best employees and making their role more than just a job.
Explore new revenue opportunities.
Revenue doesn't always have to come from traditional merchandise sales. In 2017, look for ways to break out of the revenue rut and utilize new methods to bring in money. One way to do this? Consider offering warranty solutions with your products. This not only creates new, high-margin revenue opportunities for your business, but it also builds customer loyalty by bringing value to their purchase.
Want to know more ways your team can start out the new year with a bang? Check out these retail sales resolutions for 2017.