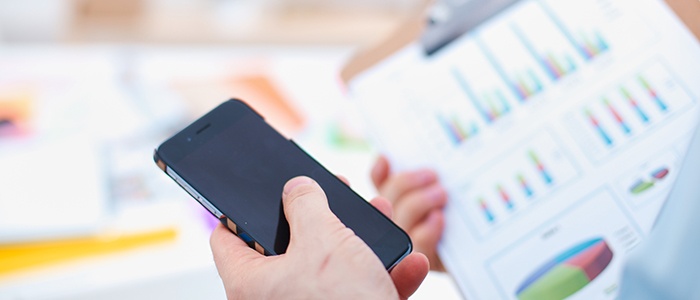 There are many ways small businesses can save money while remaining efficient—and choosing a competitive wireless carrier is a big one.
If you're a small business owner, you have a ton of decisions to make each day. But making the right choice on one important aspect of your business can make a huge difference.
Maybe you've found yourself overwhelmed by the number of wireless carrier options available to you. It's understandable; there are a lot out there. But when considering these options, keep in mind that those with the biggest advertising budget—the Big Four—may not be your best bet. In fact, the right regional wireless carrier can be just what a small business needs. Here's why:
They're cost effective.
As every small business owner knows, budget is everything. And when it's so important to the bottom line of your business, it only makes sense to pick the most cost-effective options. While regional carriers don't have as much reach as the major players in the field, many have moved to offering money-saving features like unlimited data, pre-paid plans, and unlimited talk and text options for much less than their larger competitors.
They're concerned with protecting your devices.
Accidents happen. But it's important to know that you won't have to spend an arm and a leg when they do. Competitive carriers know not everyone is made of money, so they often provide protection options that can create a nice safety net for your business's device fleet, and save you loads in the long run.
They care about customers.
Competitive carriers are often more focused on customer care because, unlike some of the big boys, they actually interact with customers on a daily basis. With location-specific products and services, they're generally more accessible than larger competitors. So, when you need help, you won't just get bounced around from service rep to service rep.
While they might not be the first option that comes to mind for many small business owners, competitive wireless carriers can be a major asset, delivering both savings and service.
Are you using a regional carrier for your small business's wireless needs? Tweet @Fortegra to share your experience with us!