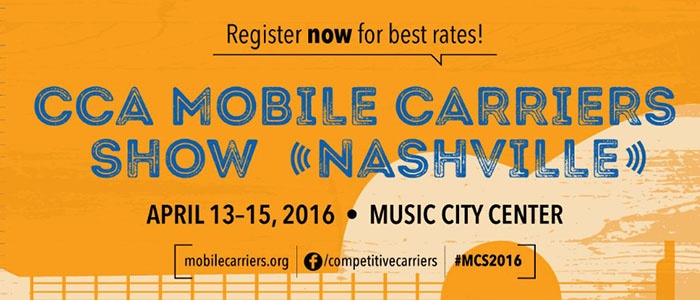 Fortegra is taking on the Music City at the Mobile Carriers Show April 12-15!
Are you looking to learn more about smart strategies, new technology, and business opportunities for mobile carriers? Hey, so are we! So, we're heading to Nashville for the 2016 Mobile Carriers Show.
Come see us, April 12-15, at booth #404 where you can chat with a Fortegra Associate. We're ready to listen to your story and share where we can fit in to help your business boom.
Jonesin' for more than just a chat? You can also schedule an on-site meeting with us for an in-depth look at Fortegra's mobile security and protection options.
And while it's not all fun and games, some of it is. Join us for live music, dancing, local food, and drinks at Tequila Cowboy on the second day of the show. We'll even give you a chance to win a gift card to the Music City's trendiest local eatery, Hattie B's Hot Chicken.
Give us a shout and let us know if we'll be seeing you in Nashville by tweeting @Fortegra with #MCS2016!