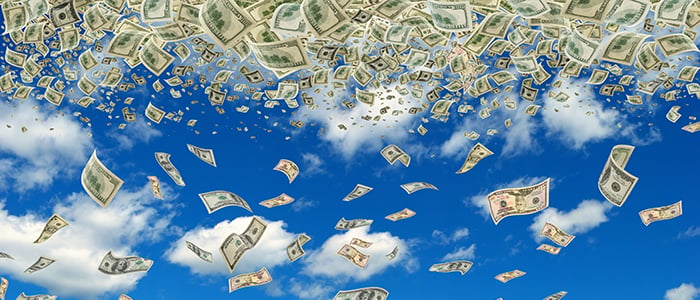 Partnership goes beyond products and services. We want to make sure you have fun, too.
At Fortegra, we pride ourselves in being true partners. Not only does this mean delivering great products and services that keep your customers happy, but it also means mixing it up every so often. What's life if you don't make it fun, right?
So how do we do this for our preferred partners? Well, we like to get creative with our training, sales tools, and promotions. How creative? Keep reading…
Skills That Pay The Bills
Our contests are fun, sure. But it's all about getting retail sales associates motivated.
Over the last five years, we've continuously raised the bar when it comes to our mobile retail contests. We don't just focus on bumps in sales volume or key selling seasons; we use training and other engaging promotions to encourage long-term sales performance. And, as part of these efforts, we've given away some pretty incredible prizes.
In 2012, we really upped the ante hooking up one lucky winner with brand new Chevy Camaro. In 2013, it was a Jeep Wrangler. And in 2014, we put a million bucks up for grabs! You heard right: One. Million. Dollars.
The $1,000,000 Giveaway
Our Winter Wonder Wheel contest has become a holiday staple in the mobile retail space. And, every year, those who sell ProtectCELL plans know they've got a shot at something big.
This past winter, retail associates from across the country racked up points selling ProtectCELL mobile protection plans and, in turn, earned entries into our grand prize drawing. From over 10,000 entries, one lucky rep was given a shot at the million.
After a few snow delays, (it is called the Winter Wonder Wheel after all,) we showed up at his store – Amcomm Wireless in Gloucester, MA – where he played for big money. Facing odds of one in 1,900, our man fell short of the million, but did walk away a little extra pocket jangle: $10,000!
A True Win-Win
Every day our partners tell us how much they like working with us. Why? Because we do everything we can to make a positive impact on their bottom line – including putting mad cash up for grabs!
Don't think you can mix business with pleasure? Join us and see just how Fortegra can help you and your sales associates Experience More!