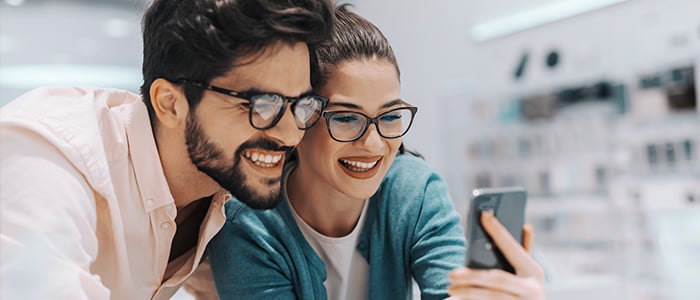 With a potential major merger on the horizon, let's take a look at how carriers and consumers might be affected.
---
T-Mobile and Sprint, the third and fourth largest wireless carriers in the U.S., are eyeing a merger. Already approved by the Federal Communications Commission (FCC) and the Justice Department (DOJ), the deal faces one final challenge before it becomes official.
Assuming the merger goes through, what could this mean for large carriers, regional carriers, and wireless consumers—and what sort of influence could this have on 5G development?
Effect on Larger Carriers
As it stands, Verizon and AT&T are bigger than both T-Mobile and Sprint. Separately, T-Mobile and Sprint can exist and succeed at a certain level – however, when it comes to 5G, they only stand a chance to compete jointly. And it would seem to be a match that makes sense as each company can overcome the other's chief shortfall: Sprint lacks resources, a T-Mobile strength; T-Mobile lacks high-band spectrum, which Sprint has in spades.
With capacity questions answered, both have agreed to invest 5G funds particularly in rural broadband, claiming that they can service 96% of the rural U.S. by 2024.
Effect on Regional Carriers
Historically, Sprint has maintained a solid relationship with carriers in rural regions. T-Mobile? Not so much. It's because of the latter that many opponents of the T-Mobile-Sprint merger believe they'll be getting a raw deal. Most notably, many MVNOs are concerned the alliance could have a negative impact on existing and future agreements regarding utilization of combined network resources.
Effect on Consumers
As usual, when big business moves, there are both plusses and minuses for consumers. Let's start with the (potential) bad news.
For starters, critics of the merger anticipate that fewer choices will result in reduced competition and, thus, higher rates. Those most affected? Lower income and minority communities, and those same rural enclaves that are allegedly so critical to the deal. According to the Rural Wireless Association, the deal will squelch competition, increase roaming rates, and generally harm coverage in rural markets.
On the other hand, proponents claim the deal would result in new investment, improved coverage, and lower prices—particularly for rural users and existing T-Mobile and Sprint customers. Additionally, advocates point toward new job creation as both carriers have jointly promised to add employees to meet the demand for new infrastructure, though opponents believe those claims to be murky at best.
Despite potential pros, several state attorneys general have filed suit to block the deal saying it would violate antitrust laws, actually eliminate jobs, and result in the aforementioned higher rates. Even with support at the federal level, the future of the T-Mobile-Sprint merger—and how it could influence 5G—remains unclear.