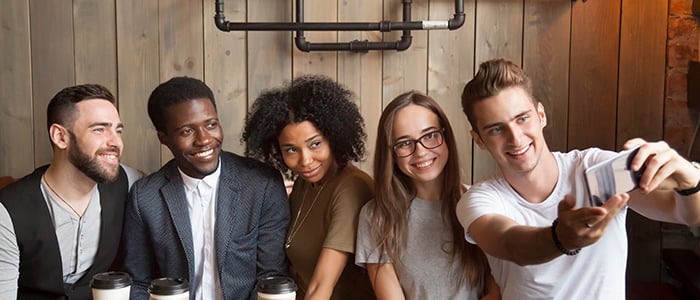 Mobile consumers are no longer enamored with what's new, and the used phone market is trending up.
---
As mobile technology has become more commonplace, sales have begun to decline. In fact, many believe the market for new smartphone sales has plateaued, and it seems consumers are transitioning. Used devices that are still 'good enough' for many consumers—like many late Apple and Samsung models—are spurring the growth of the second-hand refurbished phone market.
According to IDC, annual sales and trades of used devices will surpass 220 million handsets by next year, and the used device market—worth $19 billion at the end of 2017—is projected to grow at a rate of 10% through 2022.
But after years of consumer clamoring for the next smartphone advancement, what's causing this shift in behavior? There are several factors.
From Breakthroughs to Boredom
When mobile was emerging, it seemed like the technology that drove product advancement was changing almost by the minute. But, unlike those early days, mobile advances have slowed. One notable exception—the introduction of augmented reality features—has captured imaginations, but largely failed to move the needle.
However, there is another change coming that could: 5G. As 5G begins its rollout, many expect early adopters to abandon the used trend to once again upgrade for devices capable of accommodating the next generation of network technology.
A Longer Lifecycle
Whereas consistent upgrades used to be a hallmark of the mobile device experience, many consumers are now abiding by the adage 'If it ain't broke, don't fix it.' Today's devices are lasting longer, pushing the average upgrade cycle to now 32 months. Not only are these devices better constructed, but it's become easier to fix them thanks to efforts like 'right to repair,' a movement that includes legislative attempts to simplify a consumer's ability to restore products when something goes wrong.
The Pricing Pinch
Then there's the question of cost. With a manufacturing shift toward premium handsets, the average selling price of new smartphones has climbed steadily—and it's anticipated 5G will help contribute further to that trend. Used and refurbished devices offer a comparatively affordable alternative, an alternative that carriers and retailers can use to fill the revenue gap.
Additionally, consumers' aforementioned slowed upgrade behaviors have also helped them lower costs and save money during those longer device lifecycles.
Environmental Apprehension
Finally, consumer mobile device buying behaviors are also changing due to a growing desire to produce less waste. Over the last several decades, electronics have become increasingly present in our lives. As technology has advanced, replacements have given rise to e-waste.
Led by groups like the EPA, RLA, and CTIA, regulations like standardized cosmetic grading and a greater push for recycling are influencing manufacturers and consumers to act more responsibly. As a result, many consumers concerned about e-waste are opting for used and refurbished mobile device options.
From rising costs to longer lifecycles, there are a number of reasons mobile customers are turning from new to used. Without some drastic changes, it's a trend that's expected to continue.