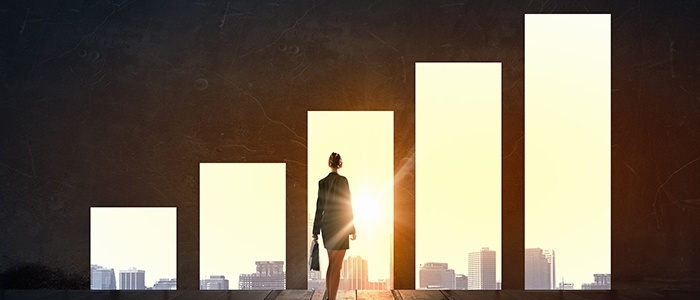 In need of some extra motivation on the sales floor? Take a look; it's all around you.
The sales world is highly competitive. (Sometimes even more competitive than a calculus challenge with a bunch of MATHletes.) And with all that competition, it's easy to lose steam and slow down when you're out on the floor.
Lucky for you, the motivation you need is easily accessed. Need proof? Take a look at five of our favorite #salesmotivation tips to help you pick up the pace for some serious sales.
1. https://twitter.com/sandler_GaryM/status/745583510736486400
You have nothing to lose. Don't be afraid to ask the hard questions. If you don't make the sale, move on. #SalesMotivation #SalesAdvice

— Gary McKinney (@sandler_GaryM) June 22, 2016
2. https://twitter.com/SecAndTec/status/748991182320041985
Do not get in the comfort zone.
New month, new goals#salesmotivation #success pic.twitter.com/fyDPCBo0bb

— Mido Said (@SecAndTec) July 1, 2016
3. https://twitter.com/bizluke/status/727897643280678912
Failure is the best education. #salesmotivation #sales #motivation pic.twitter.com/Wtcd4jXP6g

— Luke Floyd (@bizluke) May 4, 2016
4. https://twitter.com/SalesTalentInc/status/747976398896308231
"If your why is strong enough you will figure out how!"
Bill Walsh#salesmotivation

— Chris Carlson (@SalesTalentInc) June 29, 2016
5. https://twitter.com/BrianMirek/status/722848596182360064
Earn customer loyalty by devoting yourself to always going above & beyond: https://t.co/t0cuEFrdWr #SalesMotivation pic.twitter.com/Ci6Mys4LIk

— Brian Mirek (@BrianMirek) April 20, 2016
Now that you've got some newfound sales motivation, check out these six blogs to give you an even bigger boost!