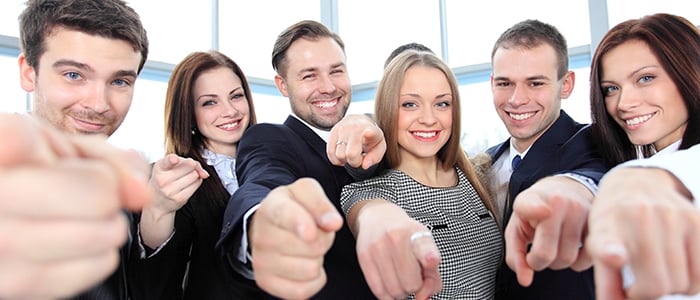 Want to improve your relationship with customers? Make sure you have the right warranty partner first.
Big purchases can be exciting. They can also be intimidating. What if after spending all that money that wonderful new fridge, couch, dishwasher, or tablet unexpectedly breaks?
When it comes to customer concerns, you can just ignore them until they go away (they may both go away) or you can ease the perceived risk customers feel when making big purchases and reinforce the buying decision. How? Warranties.
Yes, we're biased. And yes, customers, even sales team members, can misunderstand warranties. However, competitive advantage and the potential to improve customer relationships make warranty products well worth the investment – not just for customers, but retailers too!
So, how do you decide which partner is best when selecting service contracts for your customers? (This is an important relationship, after all.) You could go with Fortegra Warranty Solutions (again, we're a tad biased) or you could date around a little first. If you're courting new warranty partners, here are a few questions we recommend asking yourself:
Question #1: Are We Truly Compatible?
Before contacting a potential warranty partner, make sure to do some research on the company. Areas to consider include the company's overall financial standing, longevity, and customer claims. Are they the sole coverage provider or are there third-party pieces to their puzzle?
After you've done your own research, it's time to engage with the warranty provider to learn a bit more. Is the company plugged into regulatory compliance updates? Does the company offer transparent reporting by sharing loss data and analytics? Do the provider's business objectives align with your own? Uncovering these answers is critical to finding out how you'll mesh as partners.
Question #2: Will They Be A Supportive Partner?
Once you've narrowed down a list of providers, dig deeper into the support and training initiatives that they offer. As a partner, providers should offer a suite of marketing materials, as well as product and sales training for your employees. Providers also need to deliver clear compliance guidance and the assistance required for typical and escalated claims. Consider holes in training, claims, or marketing support a sign that it's time to look for someone who can put more into the relationship.
Question #3: Do They Have What I Need?
Plain and simple: Will the partnership you choose ultimately provide value to your customer base? Stop passing 'Do you like me – check yes or no' notes and make sure that this potential partner really checks all the boxes:
Does the warranty provider offer competitive pricing?
How limiting is the coverage compared to price?
Are there extra benefits with the plan?
Are there additional costs or fees beyond traditional deductibles or administrative fees? If so, are they clearly outlined?
Is it easy for customers to make a claim? If so, what claim processing options are available?
And just how many hoops will your customers need to jump through to get what they need? For example, is there a lot of front-end paperwork? How many times will a customer need to contact the company? How quick is a typical claim?
When it comes to successfully selling big-ticket items – like furniture and appliances – relationships are important. Not just the relationships with your partners, but also how those relationships can influence and ultimately improve relationships with your customers.

For more good advice on how you and your customers can Experience More in your relationships, visit us at www.fortegra.com.