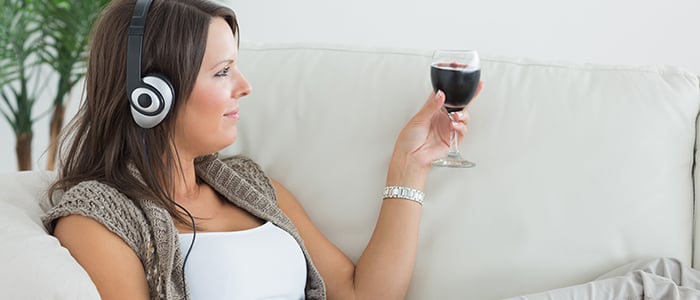 The traditional 'big four' insurance products – life, health, home, and auto – can sometimes leave a lot to be desired. Just consider these scenarios.
Life. Health. Home. Auto.
The traditional 'big four' insurance products are – without a doubt – important, and in most cases, a necessity. But these products, despite their significance, can leave a lot to be desired and your customers unprotected thanks to gaps in coverage. Consider these scenarios:
Scenario #1: That OMG Moment with The Cream Couch
After a long day, Sarah settles onto her couch, a glass of red wine and a bowl of popcorn in hand – a la Scandal's Olivia Pope. She expects a peaceful evening of Thursday night television programming, but a rowdy puppy and clumsy hands result in an OMG-sized red wine stain. Now she's left wondering what to do about her cream-colored sofa.
It's not that customers are unfamiliar with warranties; they just might not know that furniture preservation could provide coverage against dents, rips, and even that nasty stain. And Fortegra's Warranty solutions can cover more than just delicate davenports, including things like:
Mobile Devices
Home Electronics
Major Appliances
Other Furniture & Bedding
Scenario #2: That Time Before He Can 'Find Something Better'
He 'never liked that job anyway,' but that didn't mean Paul didn't enjoy his paycheck. Now that it's gone, he's feeling a little worried about meeting his monthly loan payments.
Fortunately for Paul, Fortegra's Involuntary Unemployment Insurance (IUI) provides debt stability in case of job loss.* But it isn't the only kind of protection Fortegra offers in the event that life doesn't go quite as planned. Fortegra Credit Protection solutions also include:
Credit Life
Credit Disability
Personal Property
Vehicle Single Interest
Accidental Death & Dismemberment (AD&D)
Scenario #3: The Hazards of Hazards
Nick has basic auto insurance, obviously. However, he also has a commute that seems to include more potholes than commuters. Nick assumed that road hazards like potholes were covered with his basic policy, (they're hazards after all!) but now he's on a bumpy road to costly wheel and tire repairs.
Cars are big investments and can incur unexpected costs not covered by traditional auto insurance. Fortegra Automotive solutions can protect against the unexpected and keep your customers driving with confidence. Coverage options include:
GAP Insurance
Roadside Assistance
Tire & Wheel Coverage
Key Replacement
Some scenarios happen time and again. Still others are new. Yes, times change, and so do the needs of your customers. As a vertically aligned, single-source organization, Fortegra can also deliver a wide range of specialty program underwriting options including:
Non-Standard Auto
Fire & Tenant Legal Liability
Accident Expense Plan
Inland Marine
…and more!
Sometimes, life throws some not so nice stuff our way. But just because a scenario may be unavoidable, doesn't mean that the situation has to be overwhelming for your customers. Fortegra's products and services reach beyond the 'big four' to help minimize the headaches that come from whatever life might throw their way.
Learn more about our helpful, everyday solutions – including Warranty, Credit Protection, and Automotive – so you can help customers like Sarah, Paul, and Nick Experience More!
*Termination and other exclusions apply