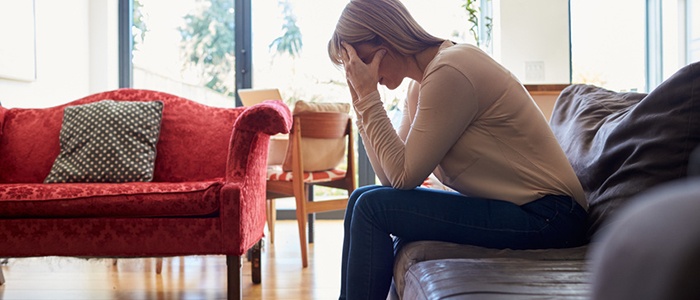 Wet v. Dry—know the difference? If not, read on and learn how one can benefit your customers and save you a lot of hassle.
Customer service issues, exposure to risk and liability, wasted storage space. These three topics can create big headaches for top furniture retailers—and it all can be avoided. What's the fuss about? Improper administration of wet furniture protection programs. Seems silly, right? Well, it's no laughing matter.
But there's an alternative to being all wet: staying dry. To help you avoid the same problems many other furniture retailers are having, let's take a look at the differences of each program.
Wet Furniture Protection
A wet program gets its name from the chemical spray or wipe applied to the furniture. The retailer performs this chemical application, and a cleanup kit is given to the consumer for home use. Most wet programs are promoted as product warranties, but they typically cover the performance of the chemicals only, and offer no protection on the furniture itself. Surprise!
Here's a breakdown of the benefits and shortfalls of a wet program:
Pros
A pre-spray does make the furniture more resistant to stains
Cleanup kits address minor stains without the need to file a claim
Consumers feel more confident in a purchase if they walk out with something in their hands
Cons
Not all items can be sprayed, so a wet plan can't be sold on all items
Retailers may be held responsible for improper storage and application of the chemicals, creating potential legal headaches
Some sprays can produce an unfavorable effect on fabric and upholstery
Coverage isn't as comprehensive and claims can get denied, leaving the customer to rely on the cleanup kit to handle more than intended
Wet programs speak to the performance of the chemical treatment rather than the furniture itself

Dry Furniture Protection
Dry programs operate similar to an extended service contract a customer might receive on an electronic device, mobile phone, or household appliance. Typically these service contracts are backed or provided by insurance or warranty companies, and they cover the actual piece of furniture.
Here's the benefit breakdown:
Pros
Dry programs are generally fully licensed and compliant, satisfying regulatory requirements
Most everything in the store can be protected, because no chemical sprays are needed
Pieces are covered from day one (subject to the original manufacturer's warranty)
No chemicals need to be stored, leaving more space for inventory
The terms and conditions provide a clear understanding of what's covered and, in most cases, cover more than a wet program
Companies that run dry programs typically back, offer or administer other service contract products and focus on claims processing and customer service
Cons
There's no kit to provide at point of sale, only a contract and brochure
All dry program repairs require a claim

High and Dry or All Wet?
No wasted inventory space. No chemicals to deal with. Increased sales opportunities. And decreased risk? The choice seems to be clear. A dry program backed by an insurance company is the clear winner: it limits retailer risk and provides better protection for consumers.