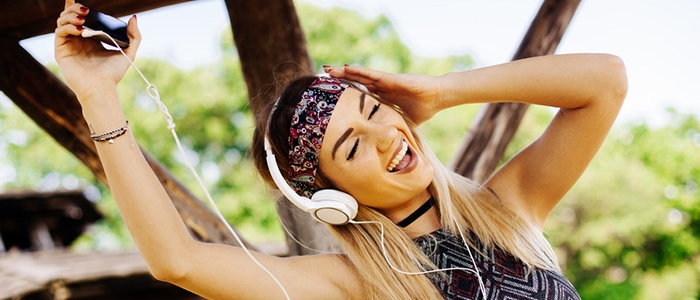 If you haven't noticed, little accessories are leaving a big mark on the wireless industry. Let's take a closer look.
The future of technology and the evolution of consumer electronics are topics that both get a lot of attention. But, as much as we use them, mobile tech accessories tend to get left out of the discussion. So let's take a minute and look at how far these little add-ons have come—and where they're headed.
While accessories might get treated like background players in the world of electronics, they often manage to steal the show. So much so, in fact, that they cover some retailers' operational costs altogether! People aren't just grabbing accessories at the counter on their way out the door with their new iPhones; they're actually seeking out specific add-ons to purchase.
With this in mind, what does the tech accessory market look like now, and what will it look like in the near future? Here are a few major developments that are just around the corner.
Function and Fashion
Tech accessories—originally intended to only improve functionality—are now regularly stealing the scene. Many consumers no longer want a set of plain black or white headphones; they're looking for items that express their personality and compliment their individual style. Fashionable options are now more available—and popular—than ever, and retailers will need to increase inventory in order to meet the demand for variety.
Little Gadgets. Big Splash.
Believe it or not, phone cases are a $1.3 billion industry on their own. The reason? Two of the above trends: fashion and multi-purpose use. People pay hundreds of dollars to have name brand phone cases to showcase their status as fashionistas. Other consumers purchase phone cases to double as other daily products they might need, such as toolkits, battery chargers, and memory sticks.
These little guys have come a long way, baby. Now they pack a big punch, proving not only their ability to positively affect consumer lifestyles, but also a propensity to impact a retailer's bottom line.
Time to Get Smart
If you've always wanted to start your morning with a joke, followed by a check of the weather forecast, and topped off with a review of your daily to-do list…all provided by your Bluetooth speaker, well, you're in luck—there's an accessory for that. Want to skip the fitness tracker and monitor your heart rate, steps, and blood pressure with another daily device? Now your headphones can make all that happen—in addition to blasting your favorite tunes, of course. Yep, tech accessories are leading the smart revolution with updates we never saw coming.
Worth Buying, Worth Protecting
Today's consumers are interested in the entire mobile experience—it's no longer just about the phone, but the extras too. With consumers loading up on these mobile accessories (which sometimes cost a small fortune), aren't they worth protecting? We think so. The ProtectCELL Accessory™ protection plan is now available, and a great way for wireless carriers and dealers to earn more revenue. To read more about the program, check out the product announcement here or if you want more than just the 4-1-1, set up a meeting at CTIA.