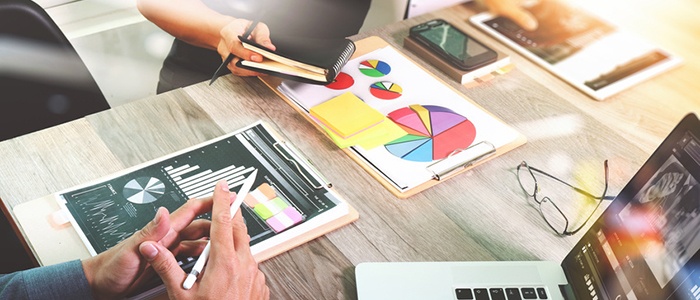 When up against carrier giants like Verizon and AT&T, there are a few key steps to take to make sure your marketing efforts truly stand out.
Building anything from the ground up can be a daunting process. New marketing programs are no exception. As a competitive carrier, when it comes to implementing marketing efforts that will truly elevate your brand, there are a few marketing basics to keep in mind.
Lead—don't follow
Rather than imitating the efforts of today's industry leaders, put some effort into discovering what might be missing from the marketplace and devise a plan for how your brand can fill that void for consumers. Dare to be different. You might just surprise yourself.
Know what your customers need
Having a sense of where your current devices, data plans, and packages are falling short on customer preferences can help you carve the most successful path forward. Learning your customers' interests, lifestyles, and needs will give you the information to customize products and services that fit your target market, ultimately setting your brand apart.
Highlight your unique value
We've started to hone in on how to stand out, but do you know what specifically sets you apart from other competitive carriers? As a self-assessment exercise, take time to consider all your selling points and why they matter to your customers. For example, maybe you partner with a quality warranty provider to offer consumers additional protection services. Catalog those points of difference and let them be known.
Spread your messaging
When you put each of these focus areas together—find ways to stand out, gain an understanding of your customers, and identify what truly sets you apart—the final step is to share your message with your target markets. Marketing Webinars, conferences and networking events that focus on brand marketing are a great place to start when researching the best tools for spreading your message. Researching how to best reach your target audiences in the digital space? Consider sources like Marketing Profs, Moz and Buffer.
How can partnering with a warranty provider like Fortegra elevate your carrier brand? Learn more about Fortegra's warranty services that can bring additional protection and peace of mind to your customers.