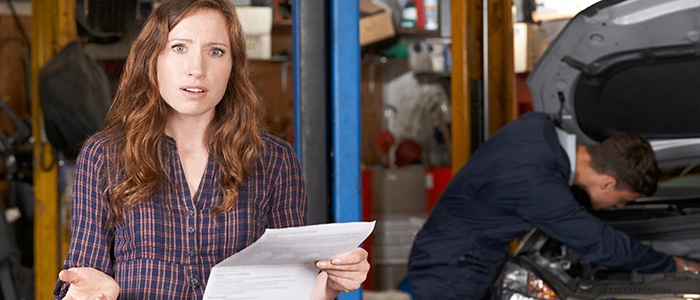 Pre-owned cars may seem like a great deal to customers, but could end up costing them in the long run. Check out how much service contracts could save them, even if only a few parts need to be repaired.
Buying a pre-owned car can be great for a customer on a budget. They're getting something new to drive while you as the seller get to enjoy a great margin (and maybe more on trade-in deals).
But unfortunately, you never know when something might go wrong with a car that comes with previous wear and tear. That's why providing protection options can be a huge benefit to your customers.
If you don't have service contracts available or your customer chooses to forego extra protection, a pre-owned car can quickly transform from a great deal to a costly problem. Here are just a few car parts that, if something goes wrong, can make the choice of a pre-owned vehicle service contract more than worth it.
Motor:
Blown motors are more common in pre-owned cars as they're typically the result of high mileage. If and when it happens, your customer's wheels won't be going anywhere. What's more, the cost to fix or replace a blown motor can be anywhere from $1,000–$4,000. Ouch!
Air Conditioning:
While it's not quite as essential as the motor—you can still get around, after all—the AC is pretty key to providing a comfortable driving experience, especially in the hot summer months. A malfunctioning air conditioning compressor can be brought about by many things, like malfunctioning parts. And when vehicles get older, the AC compressor needs to be replaced more and more often, costing the owner around a grand each time. Not cool.
Transmission:
Maybe the previous owner didn't think it was necessary to replace the transmission fluid, or maybe the new owner just keeps forgetting since the car is new to them. Either way, falling short on preventive maintenance like fluid replacement can lead to an assortment of transmission issues. And believe it or not, this little mistake could cost the owner up to $3,000!
If you take one thing away from this to tell your customers, it should be that car repairs are very expensive and can end up costing them a boatload. But if they opt to purchase a pre-owned vehicle service contract along with their 'new' vehicle, it could save them time, money, and a lot of grief.
Want to know more about Fortegra's comprehensive protection? Check out our automotive protection page!