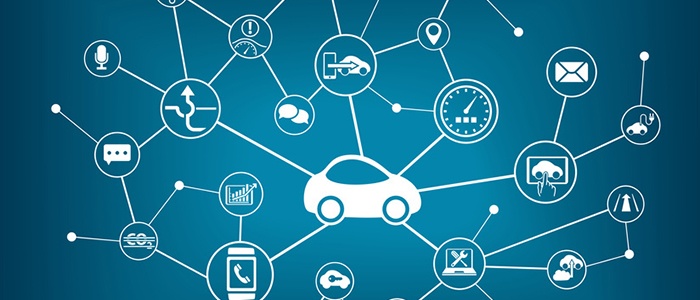 Ready or not, IoT is taking over automotive. Here are a few ways it'll change the industry and how you can evolve with it.
With projections of 250 million cars internet-connected by 2020, it's hard to deny the auto industry has met its new transformative factor, the Internet of Things (IoT).
So, how are dealerships supposed to keep up with customer demands for connectivity? Consider these IoT factors.
Competition for traditional dealers.
Get ready auto dealers: tech companies will be sliding in to steal your customers. Why? The IoT craze is opening the door for companies like Google and Apple to create their own connected cars. If traditional dealers want to compete, they'll have to upgrade their tech at the same rate as the new competition.
An online purchasing boom.
Believe it or not, vehicle sales are projected to be made solely online by 2025. It sounds crazy now, but unless dealers manage their online presence they'll quickly fall behind. Eventually, this will cause them to lose out on sales when customers stop coming to their brick-and-mortar location.
Protection plan upgrades.
With new tech comes the demand for improved protection. Now that IoT has reached the auto industry, dealers will need to account for not only the vehicle itself, but also the expensive tech that comes with it. Keeping your warranty solutions up to date can help meet this need and ensure customer satisfaction (along with being an added revenue source).
Are you interested in how the auto industry is evolving? Check out our blog on self-driving cars and what they could mean for the insurance industry.