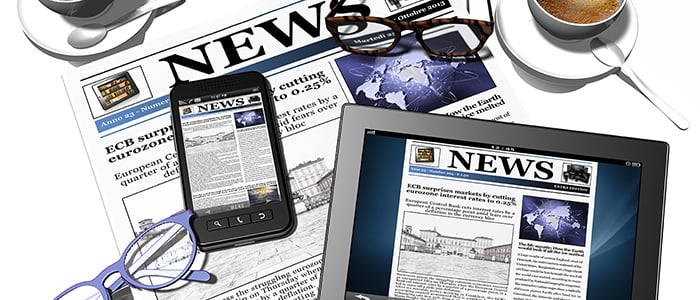 Warranties can be a tough sell, but the right warranty partner can make all the difference.
In a recent Dealerscope article, 'Making the Warranty Connection,' Devon Razey pointed out something those on the front lines of retail have come to know too well: some add-ons are difficult to sell, including warranties. Extended warranties provide customers peace of mind when making a large purchase, and if done correctly they can reinforce the buying decision and improve the customer relationship. However, that still doesn't make this continued coverage an easy sell.
As a warranty provider, we're responsible for helping ease the sales challenges faced by our retail partners.
Not all warranty providers share the same perspective.
Selecting the Right Warranty Partner
In a recent article for TWICE, our own Bryan Finnerty discussed how to identify the best warranty partner for your company pointing out that the 'effective sale of extended warranties starts first with the right warranty partner and plan.'
But the relationship doesn't end there. (We're not going to leave you out in the cold!) In order to help retail partners be effective at selling warranty products, providers need to contribute support – including the right education. According to Bryan, a true partner 'should offer a suite of marketing materials, as well as product and sales training for your employees.'
Unique Training for Unique Products
Extended warranties are a unique add-on. An intangible product is a double-edged sword; it doesn't require shelf space, but it also can't be demoed for customers.
We know we can't just leave our partners on the front lines with a double-edged sword and no training. As Bryan explained in the same Dealerscope piece that addressed the challenge of warranty add-ons, 'Generating success at retail in 2015, for us, is really twofold. First, we pride ourselves in an approach to partnerships that truly supports the claim of our 'Experience More' tagline. From providing retail partners with a revenue-generating product…to delivering tools like our proprietary training platform, we boost sales confidence and keep salespeople engaged at every stage of the selling cycle.'
To learn more about Fortegra's approach to retail warranty partnerships, check out all our recent coverage in TWICE and Dealerscope.