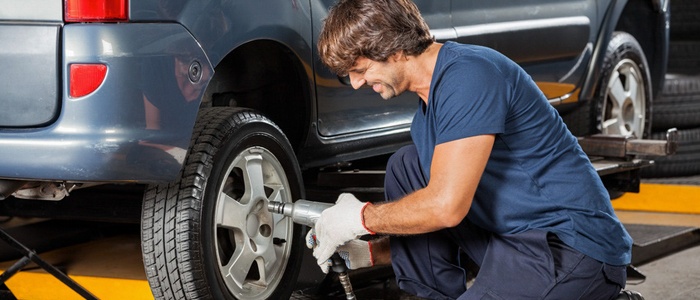 Car repairs are inevitable. But problems that fall outside the parameters of manufacturer warranties don't have to be a back breaker. Fortegra can give your customers a break thanks to vehicle service contracts customized to fit their individual needs.
---
Car ownership comes with some uncertainties – you never know if the next breakdown is just around the corner. At Fortegra, we understand that your customers' vehicles are a critical component of their lives. That's why we provide vehicle service contracts (VSCs) that offer the extra protection customers need and, in the end, do more for your business.
Additional peace of mind
Without the right protection plan, unexpected repairs can be a nightmare. But even if a customer's manufacturer warranty has expired, you can save the day thanks to long-lasting protection. Help your customers protect one of their most important assets—and enjoy additional peace of mind—by partnering with a flexible VSC provider like Fortegra.
Extended vehicle life
Not only does a VSC plan offer long-term peace of mind, it could also be the reason your customer's vehicle runs smoother longer. Manufacturer warranties often only cover certain parts, and eventually they expire entirely. Vehicle service contracts, like the ones we provide here at Fortegra, offer coverage flexibility depending on individual customer needs—helping them keep their car on the road for many miles to come.
Hassle-free customer service
Car repairs and claims processing are stressful enough as is. Fortunately, we pride ourselves on our customer service – above all else, your patrons' satisfaction is our top priority. Partner with us for your VSC needs and you'll be guaranteed a built-in customer service team, flexible payment options, and live customer service reps available for your patrons' every need.
At Fortegra, we're ready to take the wheel on your customers' auto coverage needs, so you can get back to doing what you do best. Curious about our other auto coverage options, like Roadside Assistance? Visit our automotive solutions page for more.